5 Key Aspects of Business Development That Can Take Your Company From Failure To Success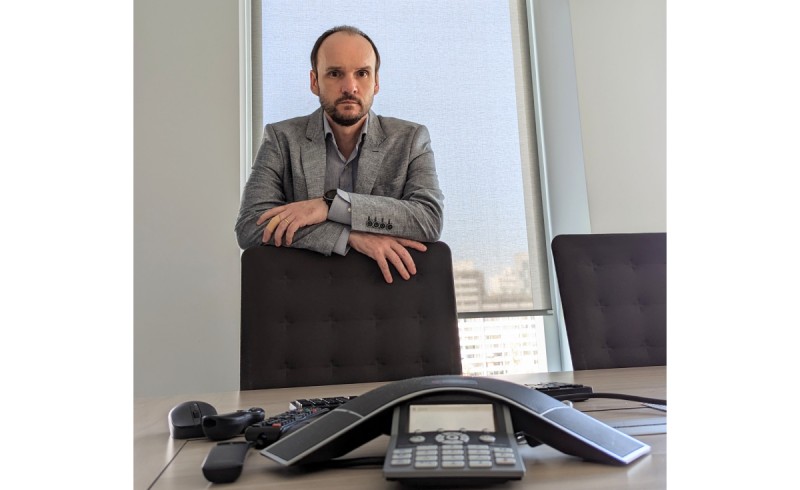 Today's fast-paced and evolving business environment requires companies to develop strategies that can take them from failure to success.
But how is it possible to establish exactly what is necessary to implement the best possible processes to achieve the best possible profit margins?
Patricio Valenzuela, an expert in business growth, says there are five key aspects that need to be considered.
He has a wealth of experience in the field, having created Agencia Negociadora Chile, the first Chilean company to specialize in refinancing and debt reunification through new personal loans and mortgages.
The company revolutionized the banking industry, reducing the need for customers to have to go to banks.
Valenzuela negotiated more than $120 million in loans for clients during his involvement with the company.
With a degree in Business Management, from the University de Los Andes, in Chile, as well as a Master's in Business, Entrepreneurship, and Technology from the University of Waterloo, in Canada, he has studied what is essential to help businesses achieve spectacular growth.
Valenzuela says: "The key to long-term success is to understand your market, build strong relationships, create a strong brand, develop an online presence, and embrace innovation."
He believes there are five key aspects to consider when building business success:
Understanding Your Market
It is integral you understand your market. Research and analyze your target audience, competitors, and industry trends. Then you can tailor your products and services to meet the needs of your customers. Your research will also allow you to identify new opportunities for growth, and stay ahead of your competitors. The key is to understand the problem, and the real pain that the customers have to deal with., It is very common for entrepreneurs to fall in love with the solution but take very little time to really understand their potential clients are suffering.
Building Strong Relationships
Building strong relationships with your customers, employees, and stakeholders enables that all-important aspect – trust. By creating a culture of trust, respect, and open communication, everyone is encouraged to act with integrity and fairness. The knock-on effect here is you can create a loyal customer base, attract top talent, and foster a culture of innovation and collaboration.
Creating a Strong Brand
Having a strong brand is essential for business success. Your brand sets you apart from your competitors and makes you unique. Your brand also reflects your values, mission, and unique selling proposition.
Your brand is also reflective of the culture in your business. Creating and maintaining a positive and inclusive culture around employees and customers reflects positivity in your brand. South West is a great example.
When a business has a strong brand, it has a clear identity and message. From this platform, you can build credibility and trust with your customers. In turn, you will garner new business opportunities through strong referrals and testimonials.
Developing a Strong Online Presence
Every single business needs to have a strong online presence in today's digital age. It cannot be underestimated how crucial it is for business success and growth. Your website has to be easy to navigate and provide essential information to your customers. Being active on and searchable on social media platforms like LinkedIn, Instagram, Facebook, and Twitter means you can connect with a larger audience, but also to niche in on exactly who will fall in love with your business. An online presence also enables you to build brand awareness, and engage with your customers in real-time. However, remember, it is not enough to just be present online. You must provide good quality content, and always keep your customer's needs top of mind.
Embracing Innovation
It is essential to embrace innovation and adapt to the latest technologies and trends if you wish to achieve successful business growth and development.
In order for companies to continue to grow, they should invest in research and development. You can continuously improve your products and services by staying current with industry trends and best practices. Your company's ability to innovate allows it to stay ahead of the competition, create new growth opportunities, and position itself for long-term success.
Patricio believes if businesses can harness these key areas, they can move forward and embrace challenges with confidence.
He says: "The need to stay current with new strategies and technologies has never been more critical than it is today."