5 Brilliant Tips on Shopping for Women's Workwear Online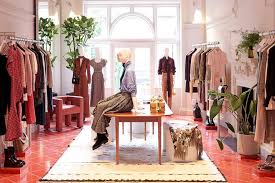 Shopping for clothes is a skill that all women must master. Owning decent pieces of clothing for work is highly important. It helps reflect your personality, culture, and unique style. Fortunately, you may buy various designs of women's workwear online. 
Checking out clothes that you can actually wear does not have to be a challenge. You may find something that matches your style in your favourite online shops. Here are several shopping tips for workwear that every woman needs to know.
Tip #1: Designate a Clothing Budget
When you have a specific amount to work with, it would be a lot easier for you to plan your shopping trips or limit the number of pieces in your online shopping cart. It can also help you avoid going beyond what you can afford.
A great way to create your budget is to make a list of all the workwear that you plan to buy during the year. Then come up with an estimate of how much you intend to spend on all items. As soon as you get the total, make sure that you stick to those figures and avoid spending more.
Tip #2: Create a Mood Board
If you have no idea what a mood board is, it is a selection of images containing items you like. An extensive clothing mood board will make it easier for you to shop for women's workwear online. It can serve as your inspiration when shopping for your office wear,
Check out the common denominators between all the images that you chose for your board. Determine if there are any particular colours, styles, textures that capture your attention. You must also check if all the images you chose are consistent with the complete style of your mood board.
Tip #3: Memorise Your Measurements
You must always keep an updated list of measurements on your laptop, phone, or journal to make it a lot easier and rewarding for you to shop for your workwear online. It will let you compare your measurements faster with the online store's size chart.
If you are not exactly sure about your current measurement, you can get a measuring tape to gauge your body size. You may adjust your size to ensure that it will fit your body properly.
Tip #4: Make an Inventory of Your Current Possessions
Owning more than one piece of the same blazer or pants can eat up significant space in your closet. Your workmates may also think that you are not changing your clothes. So make sure that you have a variety of items in your closet that you can mix and match all the time.
Doing an inventory will also let you know which items should be kept and which ones to let go of. If you want to change your style, you may throw out the items you no longer want. It will also let you know the missing pieces in your closet so you will not have a hard time choosing the next items to buy when online shopping.
Tip #5: Call a Friend
Whether you choose to shop online or in your favourite boutique, the activity will be more fun and exciting if you do it with your best buddies. You can ask them to give you some insights regarding the item that you intend to buy.
Remember, your close friend will mostly give you honest feedback regarding your fashion choices. So if they say that it does not fit your style, then it probably does not.
Buying your office wear online can be a rewarding experience. By practising these tips, you can get an assurance that you will look good at work all the time.
---