21 Fast Questions With William Siveter, World's Biggest Apple Ipod Collector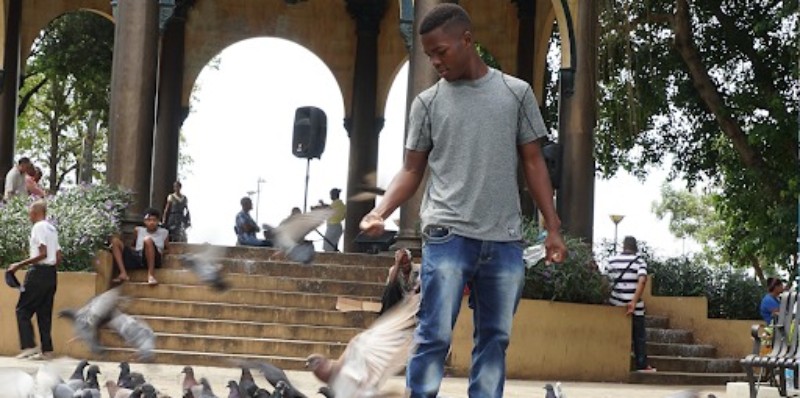 William Bill Siveter is making headlines across the internet currently. His former Apple Ipod collection is heralded as the best and biggest in the world. With over 70 mint or near mint players, it included the 1st model ever made down to the limited edition Hendrix and Beatles releases. No other collector has made headlines with such a collection of elite iPods.
However much a fan of the Beatles, Siveter needed no "Help" in making a decision on if it were time to let go of his prized collection though. After Apple announced its complete discontinuation of the iPod, prices skyrocketed from nostalgia fever. Some players' eBay auctions ended as high as $29,000. These prices were the perfect opportunity for Siveter to make some positive changes in life.
After sharing his collection with forums and niche blogs like iLounge, offers came from various entities. Technology fans with mainly crypto money to spend, wanted to own a piece of MP3 player history.

Here's an exclusive look into the man behind the World's biggest Apple Ipod Collection, William Bill Siveter. Enjoy 21 fast questions into history with the digital music technology, travel, and other fun facts.
[ [ start ] ]
Question #1
Welcome to the 21 Fast Questions Mr Siveter. When you hear the number 21, what's the first thing you think of?
William's response:
The first thing that comes to mind is when I met my first love. I've been lucky enough to keep her around my whole life.
Question #2
Have you ever bought her an Apple iPod as a gift?
William's response:
Yes. I got her 2. She's not into them as much as I am though.
Question #3
Are you wearing any other product from Apple today?
William's response:
Yes, I have an iPhone on my hip.
Question #4
Is the phone screen cracked anywhere?
William's response:
No, I have a great protector.
Question #5
What types of pets do you own?
William's response:
I have a pet Monitor lizard.
Question #6
What was the last thing you purchased on-line?
William's response:
I bought jockey boxers. Had a crazy experience with a foriegn laundromat. My clothes were cleaner when I took them to them. They returned to me clothing with holed boxer briefs and my wife's clothing had weird grease spots. She's happy I guess in part — shopping was on me.
Question #7
What's your favorite clothing brand?
William's response:
I wear a lot of Nike!
Question #8
What's your favorite cryptocurrency?
William's response:
Bitcoin is my favorite, but Shiba Inu is close to it, though in 2nd.
Question #9
Have you purchased any NFTs yet?
William's response:
Yes. I bought a photograph from Rodrick Rainey.
Question #10
What comes to mind when you think of Metaverse?
William's response:
Facebook will be certified or destroyed by it.
Question #11
Do you think Elon Musk or Mark Zuckerberg hold more power?
William's response:
Oof, this is tough! I think Zuckerberg has more power because more people utilize Meta in their day to day lives. But Elon Musk is becoming the King of the future society. What he's producing for society is frankly brilliant and crazy.
Question #12
Do you think Myspace and Tom could come back in the future and become popular?
William's response:
Maybe if they sold it to Jay-Z or Diddy. Maybe Bad Bunny or Rihanna.

Or maybe start small & sell it to Dembow rapper Rochy RD and it becomes the top Dominican social networking community, then move up to global audiences.
Myspace would definitely need some heavy influencers to rebrand their project and step to the Metaverse.
Question #13
What's the most advanced country in the world for cryptos today?
William's response:
Business is going on everywhere with cryptos whether people know it or not yet. I don't know which of all 195 countries are laying the red carpet for cryptocurrency.


However, with the latest news about Switzerland, I'd say the Swiss are the most advanced.
Question #14
What's your favorite food?
William's response:
Chipotle, because they accepted DOGE coins earlier this year.
Question #15
What's the most you've sold 1 Apple iPod for?
William's response:
A great price. Next question Uncle Sammy.
Question #16
What was the first song you listened to from an Apple iPod?
William's response:
Outkast, Playa's Ball.
Question #17
What was the song and artist you listened to the most between 2009 and 2011?
William's response:
In that time I would say the viral South Carolina rapper, C.KHiD. I had never seen someone with his normalcy be successful in rap and he was from a city a few hours from Augusta.
C.KHiD "Yeah Yeah" I played at least 2000 times on my iPod! Yeah Yeah ,Yeah Yeah! Classic [laughing].
Question #18
What's the first purchase over $2000 you bought from the earnings you received from selling your Apple IPod collection?
William's response:
I paid for a hotel in the Maldives that was over $2k. Ever heard of Conrad in the Maldives? An underwater Hotel experience.
Question #19
What city and country has been the best surprise in all of your travels thus far?
William's response:
Colombia definitely. Amazing food, great technology, an educated culture, very healthy and natural. One of the most biodiverse countries in the world and you can still rent a furnished apartment there in its capital of Bogota for $400 a month. A very nice place.
Question #20
What's your favorite website to log in and read news?
William's response:
Reddit , if it's included as a website. I've been trying to keep up with crypto news. Plenty of websites I could list but reddit , once you understand how to use it, it just traps you. There's a subreddit group for anything you can be interested in.
Question #21
Last question. If you had to give someone a tip on how to start upon creating a Rich Life Forever, what would you suggest to them?
William's response:

Tough. One tip only. I would probably say watch Earn Your Leisure on YouTube.
[ [ The End ] ]
That concludes the interview with Mr William Bill Siveter. Follow the 'Ipod King' on his Instagram and Facebook. More news will be shared in the future on his iPod collection and investment plans as found.

More "21 Fast Questions" interviews with other popular internet figures coming soon as well.