2023 Numerology Predictions by Celebrated Astrologer Anil Gupta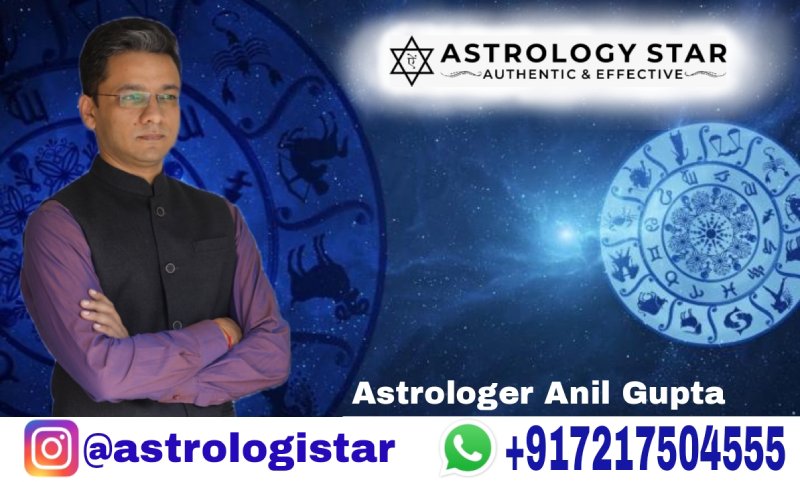 You're not alone if you're wondering what the next twelve months have in store for you. Many of us ask ourselves the same questions as we move into a new year: will we succeed in our careers? What challenges will we face? What can we do to set ourselves up for a happy and prosperous year? For answers to all these questions, check out numerology predictions for 2023 by experienced astrologist and numerologist Anil Gupta.
Number 1: (People born on 1, 10, 19, and 28 of any month)
This year, your most powerful tool will be your strength. You can find a quick solution to any issues you encounter. To get the most out of this, try to control your ego. You will experience success in romantic relationships this year. As for health, it will be vital to use caution.
Number 2: (People born on 2, 11, 20, and 29 of any month)
Your family will always come first to you, and you will do whatever it takes to keep them happy and safe. Your diplomatic skills are excellent, and others will respect your witty and easy-going nature. You'll meet plenty of new people this year, but you might experience more mood swings than usual. To maintain your health, reduce mental stress, and do meditation regularly.
Number 3: (People born on 3, 12, 21, and 30 of any month)
You will be generous and willing to give up your luxuries to help others. This year, you'll attempt to launch your own business and be successful. You will be able to receive financial benefits this year. Your magnetic personality will attract others to you. Professionals will have opportunities for promotions this year.
Number 4: (People born on 4, 13, 22, and 31 of any month)
If you work in management, you will be constantly busy in 2023. You can achieve great success. In addition, those who work in finance, banking, engineering, and tax may have better outcomes. Love relationships will become more intense. If you are in business, this year will benefit you in terms of overseas connections. Health will remain positive if mental stress is not permitted to overwhelm you.
Number 5: (People born on 5, 14, and 23 of any month)
In 2023, you will try to do something novel. This year, those involved in marketing and sales will see great success. If you run your own business, it will expand quickly. This year, you'll also have to travel frequently. Your romantic connection will be intense. You may experience problems due to mental stress or skin issues.
Number 6: (People born on 6, 15, and 24 of any month)
This year, you'll take good care of your family and enjoy spending time with lots of your friends. You will also enjoy participating in charitable endeavours. New people will enter your life. This year will be successful for business people. This year will be a breakthrough if you work in education or any other aspect of society. You can experience eye-related problems from May to October, so take precautions and maintain a healthy routine.
Number 7 (People born on 7, 16, and 25 of any month)
In 2023, you will actively participate in spiritual activities and take pleasure in them. You will often find yourself alone and may encounter difficulties in your marriage. You must concentrate more on your work if you have a job. Avoid being in more stressful situations, as that may raise your risk of gastrointestinal ailments.
Number 8: (People born on 8, 17, and 26 of any month)
Social interactions will be a key focus this year as you become a successful business leader. You will see your business grow more, as compared to last year. This will be a very successful year if you work in medicine, law, or education. In terms of promotion, you may receive some encouraging news in the middle of the year. However, this year may also bring some health-related tension and mental issues.
Number 9: (People born on 9, 18, and 27 of any month)
This year, it's essential to keep your spending under control. You will be successful if you work in the sectors of politics, law, human resources, or science. Business people will gain a lot from their connections. In love, you should try not to be more obstinate and adamant. The final quarter will be good for your health.
For more amazing predictions, follow famous Astrologer Anil Gupta @astrologistar on Instagram!