Zooey Deschanel – Biography, Career, Dating & Marriage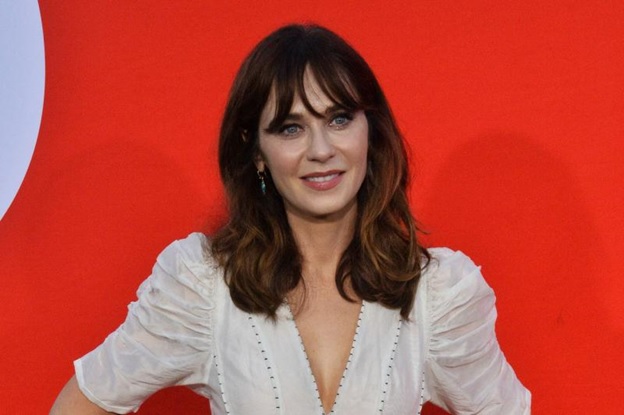 Professionally, Zooey Deschanel is an American singer-songwriter, actress as well as model. She is a wonderful personality who has been in the entertainment industry for more than 20 years. Zooey is well-known for her role in movies like The Good Girl, Elf, and 500 Days of Summer. This 40-year-old actor has an estimated net worth of $25 million.
Biography
Zooey Deschanel was born on the 17th of January, 1980 with the name Zooey Claire Deschanel is Los Angeles, the largest city of California, United States. Her parents are Caleb Deschanel and Mary Jo Weir Deschanel. Caleb is a director and cinematographer by profession whereas Mary is an actress by profession. She has one sibling; an older sister named Emily Deschanel, who is also an actress like herself. She belongs to a Swiss, Dutch, Irish and English ancestry and has American citizenship. Talking about the educational qualifications of Zooey, she is a University dropout. She attended a private preparatory school Crossroads and later attended French Woods Festival of the Performing Arts. Later, she attended Northwestern University, however, dropped out after 9 months to pursue her acting career.
Dating and Marriage
Deschanel is a wonderful actress with beautiful features, which attracts quite many men towards her. She dated Ben Gibbard, a musician in 2008. The couple married on the 19th of September, 2009. However, the love of the couple lasted only two years and they divorced on the 12th of December, 2012. She then dated Jacob Pechenik and then they engaged in 2015. The couple married the same year and has two children together; a daughter named Elsie Otter and a son named Charlie Wolf. However, the couple separated in 2019. After that, she dated Jonathan Scott, an actor in 2019.
Career
Zooey Deschanel first movie was 1999 Mumford, where she appeared as Nessa Watkins. The next year, she played the role of Anita Miller in the movie Almost Famous. She became a part of the main casts for the movie Big Trouble in 2002 for the role of Jenny Herk. She landed her first main role in the short film Sweet Friggin' Daisies, where she played the role of Zelda. She then played the main role of Noel in the 2003 movie All the Real Girls. She then played the role of Jovie in the movie Elf the same year. In 2004, Zooey played one movie titled Eulogy as Kate Collins. She then landed the role of Trillian in the movie The Hitchhiker's Guide to The Galaxy. Her latest movie was the 2016 Trolls, where she played a voice role of Bridget.
Apart from movies, Deschanel has also played in various television series and appeared in several television shows. However, she has not played in any series as the main role. Some of the series where she appeared in only one episode are Veronica's Closet, Frasier, Cracking Up, Bones, and Brooklyn Nine-Nine. She also appeared on Saturday Night Live in 2012 as a host and various other characters for one episode.