Zinobia Mistry is a true fashionista and her social media is proof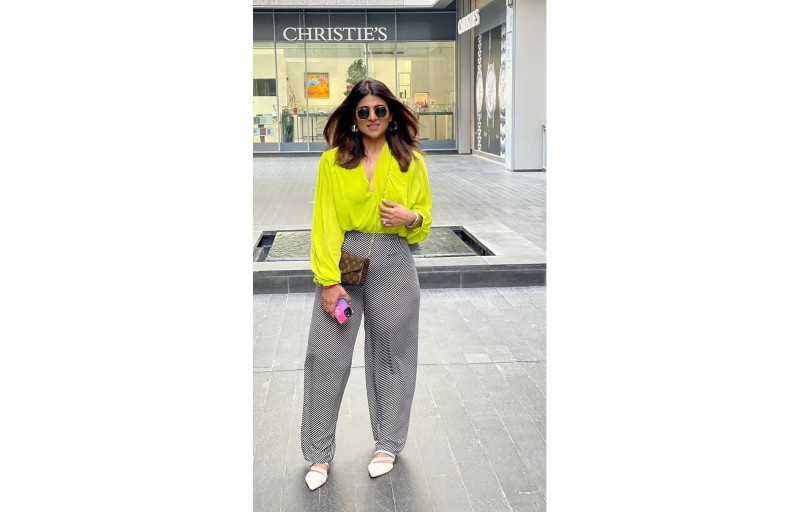 Fashion! Today, there are a plethora of fashion enthusiasts on social media. However, one name that stands out among the rest is Zinobia Mistry: a self-made fashion icon draped in elegance, wearing pristine outfits and dazzling ensembles that have delighted netizens.
With her compelling styles and creative intentions, Zinobia effortlessly proves to be one of the most sought-after fashion heads in the glamor industry today! From mesmerizing traditional to chic western, she knows how to ace every style.
Zinobia often posts fashion reels. Recently, she styled a glamorous black saree, and we can clearly say why people are moved by her fashion flair. She wore it with an intricate diamond necklace, grabbed a glazing-marble handbag, and paired the outfits with silver heels. Being a makeup fanatic, her galvanizing smoky eye makeup was the icing on the cake.
But if you think that Zinobia Mistry is only about tradition, then no! She also sets the internet ablaze with her western outfits as well as indo-western dresses. From pencil skirts to palazzo sets and denim jackets, she knows how to dress the best.
Moreover, even her sartorial style is really breathtaking, and she's not an ordinary fashionista. Zinobia Mistry is evident in a variety of fashion items, like her handbag designs, footwear, and jewelry pieces. This Mumbai-born beauty enthusiast and fashion icon have been pleasantly overwhelming us and many fashion brands with their flawless styling. Thus, she has worked with various brands like APM Monaco Jewelry and Pandora Jewelry and has done exclusive collaborations with Tanishq and campaigns with ALDO.
Recently, she did an exclusive collaboration with Vesimi and Bollywood designer Vani Vats' Vvani. She also worked with The Collective, Dubai, a fashion exhibition, and Label by Nitya Bajaj. Besides these, she has worked with Shantanu and Nikhil, Aarti Vijay Gupta, and Kanika Goyal.
Zinobia is also a PR professional and has done movie promotions for Rashtra Kavach OM and Laal Singh Chaddha. She has also done promotions for Filmfare Middle East Achievers Night. We hope that she keeps delighting and guiding us with her fashionableness.