Yoga is not fitness, it is thousands years of knowledge: according to yoga master Anelya Satybaldy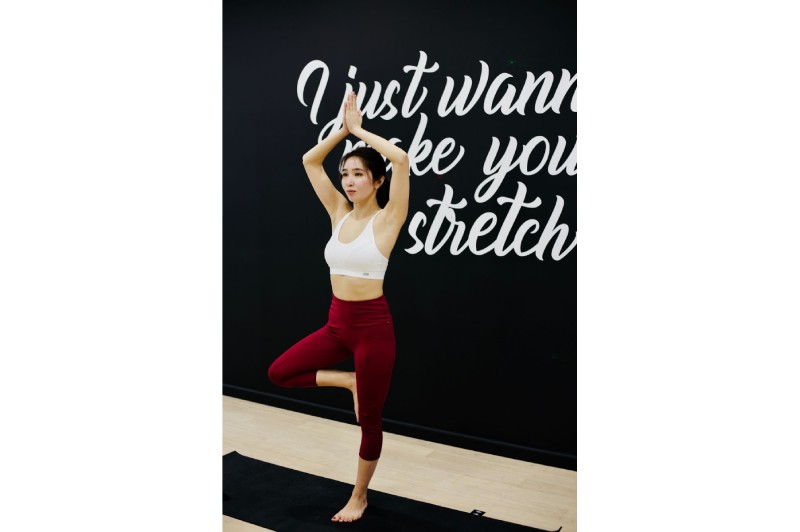 Women's health is a topic that has been of interest for many centuries, and not only to doctors. For example, the famous US yoga master Anelya Satybaldy is confident that ancient techniques enriched with modern experience can cure many of women's health issues. Importantly, it is something that can be done at home, without going to a hospital.
Anelya Satybaldy has been practicing yoga professionally for 9 years. She is a certified yoga teacher with extensive experience and can train other yoga instructors. Her specialization is women's health and prenatal yoga. This 25-year-old woman from Kazakhstan, who now lives and works in the USA, has created her own unique method based on her knowledge developed through the years.
"My system has proved that smart and healthy exercise, proper nutrition, and few more things have a really beneficial effect on the female body. A woman doesn't have to take a lot of medications or go under the knife to become healthy. She just needs to take a good care of herself", as Anelya Satybaldy explained.
The results of Anelya Satybaldy's program are very impressive, and her method is even recommended by the experts of the National Association of Obstetricians and Gynecologists of Kazakhstan for the home treatment of a number of female diseases.
Moreover, Anelya Satybaldy's system for the yoga-based healing of the female body received a very prestigious award from the first President of Kazakhstan Nursultan Nazarbayev.
In 2021, in the US, Anelya Satybaldy published her book "Yoga: recovery of the pelvic floor muscles. The author's technique for fast recovery."
"In this book, I described the essentials of my method of prenatal and postnatal yoga. A lot of women do not give birth because they are afraid of pain and because they don't want to mess up their bodies, but I have proved by personal and my students' experience that these fears are groundless. You can and should give birth without pain, and the body shape becomes even more beautiful after childbirth, all thanks to yoga. Don't think about yoga as fitness; it is thousands years of knowledge", as Anelya Satybaldy emphasized.
Besides that, Anelya Satybaldy provides a special training course in yoga for current yoga teachers. Those who want to take lessons from the popular master can leave a request on Anelya Satybaldy's personal website Yoga 4Moms.
"There is an opinion that teaching yoga is easy. You learn how to stretch, a couple of different asanas, know what the pranayam is; end of story. But it doesn't work like that. A person who wants to teach yoga must realize that he has a huge responsibility for students' health. However, teaching yoga to expectant mothers or women who have just delivered is at a completely different level: you have to be a psychologist, a physiotherapist, a friend, or even a mom", as the trainer explained.
Moreover, pregnant women practicing yoga according to Anelya Satybaldy's method do not develop postpartum depression. As one of her students told, "I was so afraid of postpartum depression. Even the doctor warned me that most women get it, and maybe I would have to deal with it, too. But thanks to Anelya, I didn't realize at all that I had given birth (laughs). It was so fast and easy, and I very quickly got in shape afterwards. As you understand, nobody even remembered the talks about depression."
Anelya Satybaldy herself is very proud of her students' successes: "Sooner or later, everyone of my students realizes that inner harmony is not an illusion or a myth. It's our fundamental quality that we have since being born, but because of the world's noise and personal worries we don't feel it. Women in my lessons stop rushing around. They learn to take deep breaths, move gracefully, and become calm and very beautiful. Come to my lessons and you will see that the real yoga is exactly what you are missing!"