Ye Jaan Tere Naam Hai by Ashrul Hussain perfectly encapsulates the kind of love story the world needs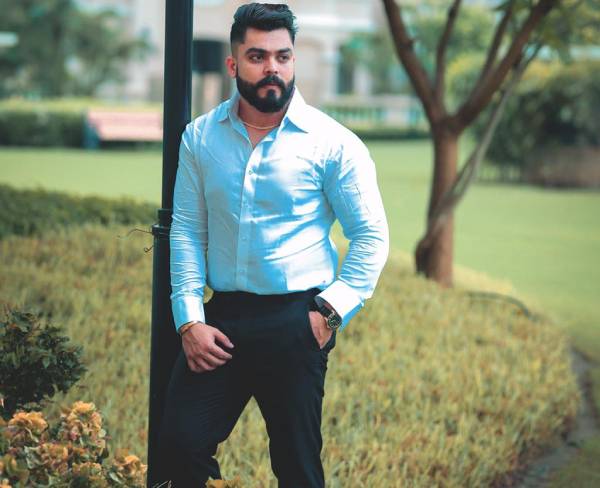 The song "Ye Jaan Tere Naam Hai" , by IDOL Music ft. Deevs Mp3, released on 15th September 2021, shows the beautiful emotions of love and how two people who have found it in each other are bound to also find solace and comfort along with love.
The video shows how the couple gets through several difficulties of life just by having the support of their partner along with them. The picturization of the concept has been done beautifully by Ashrul Hussain and Unika Ray D and also stars Pravin Singh. It is no wonder that Nadeem Ansari is also on the team as cast and crew for video production, considering he is the first video director that Ashrul Hussain worked with after his debut as an actor. We should not forget to mention singer Annkur R Pathakk and lyricist Navdeep Panchal Shubh who are the main talents behind Ye Jaan Tere Naam Hai. Navdeep is also responsible for the composition of the melody and has once again proven his talents as an all-rounder in the music and entertainment industry.
Ye Jaan Tere Naam Hai has already garnered over 500K views on its official YouTube release and has upwards of 6.2K likes. It is a song made by IDOL Music records which is a production label recently founded by Ashrul Hussain. Although Ashrul Hussain has made quite a name for himself as an actor and has also appeared in the song Tera Naal Preet Laga Li, in collaboration with Zee music- it is quite difficult for any newly launched recording label to know the ins and outs of the industry as is clearly indicated by the success of Ye Jaan Tere Naam Hai. The secret behind its phenomenal reception and appreciation by the audience lies in superior promotion and advertising done by Deevs Mp3.
Deevs Mp3 is an artist management and marketing agency that is serving as a backbone for several young and hopeful singers, actors, influencers, and other rising celebrities to fulfill their dreams of gaining popularity on the big screen. Under Deevs Mp3, founder and artist Divyam Agarwal has also worked with several big names in the entertainment industry. His relationship with Ashrul Hussain stands as a testimony to the above fact. Be sure to hear Ye Jaan Tere Naam on YouTube – https://youtu.be/gpuhXqFzGcE