Women Empower X- The Go-To Platform for Female Entrepreneurs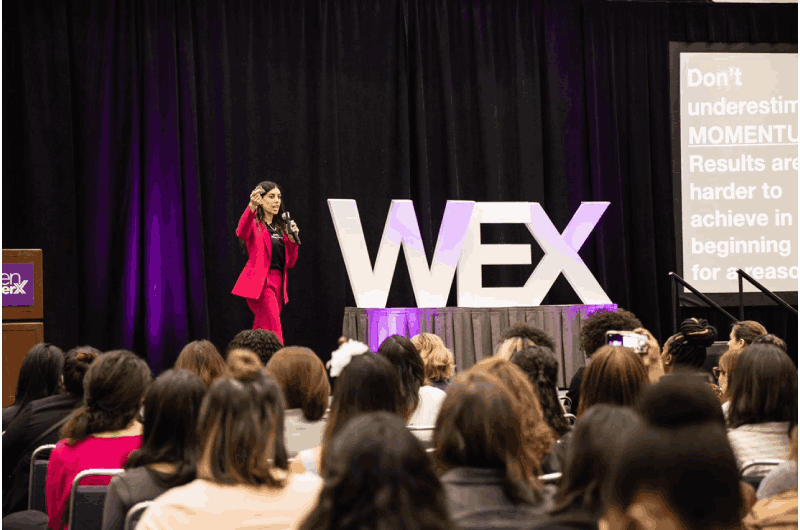 Let's face it: it's hard to navigate the waters of a new venture, especially when those closest to you haven't had a similar experience. Who do you bounce ideas off of? Who do you ask for advice? Who truly understands the daily struggles you're going through? This was a problem Women Empower X Founder and CEO Alexa Carlin faced when starting her entrepreneurial career as a woman.
She had her father to show her the ropes of entrepreneurship, but didn't have experience in the multitude of fields she explored throughout her career. As Alexa transitioned from a small jewelry business to writing a blog to public speaking, she was hard-pressed to find people ready and willing in each industry to give her a chance, let alone to guide her.
However, through true grit and the help of key people throughout her journey, Alexa was able to persevere in each business she operated and generate success for herself. The public-speaking arena was particularly hard in this aspect as she struggled for months to find people that would give her the opportunity to speak- for FREE! She pitched herself to countless people in order to simply gain public speaking experience, but was met with rejection after rejection.
Over time, Alexa learned to improve her pitching and soon enough her speaking as she started gaining more and more experience. This led to her growing to paid gigs across the U.S. and becoming a nationally-renowned public speaker.Through her journey, there was one thing she yearned for to help accelerate her career to new heights: a community of like-minded female entrepreneurs that were more than willing to help each other out instead of treat one another as a threat.
What does every entrepreneur do when faced with an idea they're wildly passionate about?
They create it! That's exactly what Alexa did, and thus Women Empower X was born. As Alexa experienced in her previous ventures, it took time to grow. However, after only 5 years as a business, Women Empower X has hosted in-person events all over the country, garnering over 20,000 attendees from all over the world in this time, gained the support of a strong community of 15,000 female entrepreneurs via Instagram, and has even hosted its first virtual event in November 2020, which attracted a worldwide audience of empowered women from over 40 countries!
What's next for this incredible platform that's connecting female entrepreneurs like crazy?
The WEX Inner Circle Membership. This membership takes WEX's core mission to the next level by providing a game-changing monthly membership to female entrepreneurs in all different walks of their career path. Whether you're completely new to the game or have been in business for30 years, there's enough WEX magic in the Inner Circle Membership to keep you coming back for more!
Alexa Carlin has made it her life's mission to impact the life of at least one person every day. Through her in-person events, sharing her story, and creating a community unlike any other, I think it's safe to say that Alexa is obliterating this goal and leaving the lives of female entrepreneurs all the better for it.