Why you need to care about Alzheimer's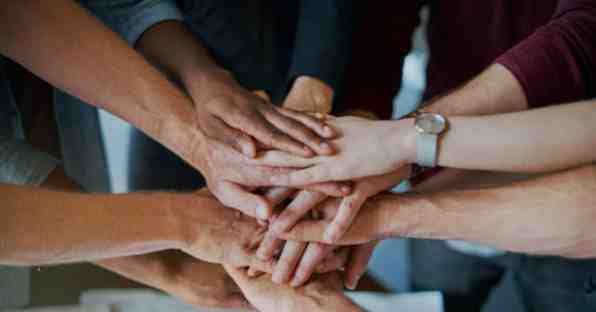 Alzheimer's is an irreversible brain disease that is ultimately fatal. You may think that because you or an immediate family member is not living with Alzheimer's that you should not be invested in finding a cure. However, you are wrong; we all need to care about Alzheimer's.
You love someone who is affected. Over 11 percent of people 65 and older live with Alzheimer's disease. Unless there are medical breakthroughs, the number of people aged 65 and older with Alzheimer's in the United States may grow to nearly 13 million. A new case of dementia arises somewhere in the world every 3 seconds. With these incredibly large numbers, you surely love someone who either lives with Alzheimer's or cares for someone who does.
You may develop Alzheimer's – even without a family history of the disease. The cause of Alzheimer's is not currently fully understood by scientists. Initial changes to the brain in someone living with Alzheimer's occur 20 years or more before symptoms, such as memory loss, begin to show. The brain compensates for these initial changes, enabling the individual to function normally. Therefore, as frightening as this sounds, your brain may be undergoing Alzheimer's changes right now.
Alzheimer's is a financial burden to society. The total national cost of caring for people with Alzheimer's or other dementias is expected to reach $321 billion in 2022. This figure does not include the estimated $271 billion in unpaid caregiving by friends and family. Medicare and Medicaid are expected to cover 64% ($206 billion) of this amount. By 2025, the cost of care for Alzheimer's and other dementias could rise to nearly $1 trillion. To put that in perspective, the 2022 national cost is greater than the entire amount spent in 2021 by the Department of Education ($260.4 billion) and 3.5 times the amount spent by the Department of Homeland Security ($91 billion).
The good news is that joining the fight against Alzheimer's has never been easier. You can help fight Alzheimer's by volunteering, participating in an Alzheimer's fundraiser, such as The Longest Day on June 21st, advocating to make Alzheimer's a national priority, donating to the Alzheimer's Association, or joining a research trial. For more information: Get Involved | Alzheimer's Association. To locate a clinical trial: TrialMatch – Free Clinical Trial Matching Service | alz.org. There are all types of trials with various levels of commitment. For example, The ATP Webstudy requires only about 20 minutes of computer time every 3 months. For more information: About The Webstudy | APT Webstudy. The Alzheimer's Impact Movement has made it easy for you to urge Congress to increase Alzheimer's funding with 1 simple click. Urge Congress to Increase Alzheimer's Research Funding (p2a.co).
Summing Up
After her family's journey through Alzheimer's, author Mary Moreland was determined to help fellow caregivers by sharing her experience in The Gap Between Loving and Caring for Someone with Alzheimer's (Brown Books Publishing Group). Alongside her own story of loss, the author delivers insights on protecting and grieving for loved ones with dementia or Alzheimer's and provides practical advice on navigating critical matters including legal documentation, diagnostic and educational resources, preparation for and accepting deterioration, and the end-of-life experience.
Source Material for article: