Who is Mehdi Al Naseri?  Get to know him and learn more about it.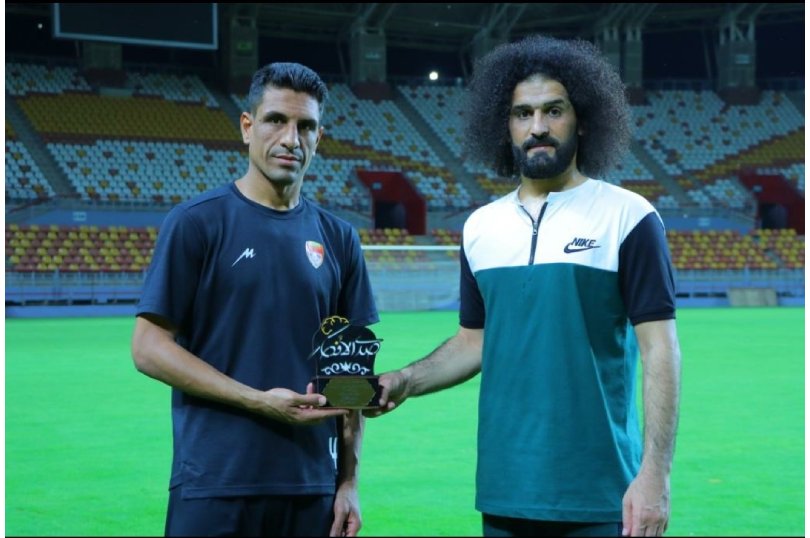 Mehdi Al-Naseri
Ahwazi poet was born in 1989 in Shush city. He has six brothers and three sisters, three of his brothers are older than him. His father is engaged in farming.
From the beginning of his youth, Mehdi Naseri showed the beauty of songs and his ability, skill and interest in a good way.
He held a poetry night in his neighborhood and invited famous poets such as Abu Amjad Al-Haydari, Sattar Abu Sarwar Sayahi and Hassan Ashour, and thus entered the world of polite poetry and was elected as the head of the Arabic Poetry Society of Shush. The holding of various festivals gained useful experiences, and we can mention the festival "Al-Nakhah Al-Ahvaziyah in Al-Qasidah and Abudiyah" which paid special attention to the authenticity of the Arabic dialect of Ahvaz.
Mehdi Naseri, after successfully holding various festivals, prepared cultural and artistic programs on social networks and was known as a unique personality due to his personality and character, even his hairstyle and the way he dresses.
Among his notable programs are "Hanak the Poet" and "The Poet of Ahvaz". But the program "Hundreds of Thoughts" (Resonance of Thoughts) is a rare program that presented Mehdi Naseri as a poet, presenter and producer of ability. In this attractive program, many cultural and artistic personalities were present and people with great genius were introduced to the society. became
The program "Sadi al-Hadab" recently shined in the field of music. The interesting performance of two young musicians and singers named "Meysham Hassan" and "Abbas Hassan" accompanied by Mr. "Jassem Al-Rafiei" aroused the applause of everyone. Also, the interview with the popular Ahwazi singers "Abbas Sahagi" and Ali Hamdi… added a special richness to the program.
But in the field of sports, introducing the popular Ahvaz football team as the champion of Iran's top league in recent years and interviewing the team members and its captain "Ayub Vali" and the head coach of the team "Ali Mansourian" as well as Seyed Mohammad Alavi, a former player of the Iranian national team. And Mohammad Ghobishavi is a valuable work and one of the memorable programs of this period is "Hundred of Ideas".
Despite all his busy schedule, this talented poet still participates in international poetry festivals in Iran and Iraq and holds a good position as a professional poet.
His participation in the "Rasul al-Rahma" festival with the presence of poets from different countries and winning the first place in this festival.
It is a proof of this claim.