Weekend destinations close to Pune for a one-day trip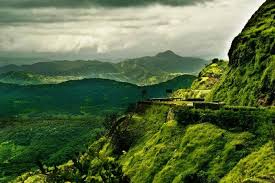 Weekend destinations close to Pune for a day trip
The lovely surroundings of Pune provide a wide range of weekend getaway alternatives, and organising one is not too difficult. Pune is not only a stunning site to visit, but there are also other fantastic destinations around that are only 100 miles from the city.
This list we've put together will satisfy all your needs if you've been wondering where to go from Pune for a quick day trip.
1: Lohagad
The name of the fort, which means "iron fort," is accurate. It's an excellent choice for a quick getaway from the city's usual bustle because of its stunning architecture and extensive history. You can hike all the way to the fort while admiring the stunning views of the surrounding flora because it is a well-known trekking location in the region.
2: Sinhagad
Another location that can be reached quickly and exhilaratingly from Pune is this magnificent hill fortification. Ideal for those looking for a short getaway amidst breathtaking views of lush foliage and a picturesque panoramic scenery. In addition to this, one can engage in some exciting pursuits like trekking.
3: Khandala
This location offers for a pleasant holiday because it is home to lovely lakes and lush green woodlands. You can choose to visit multiple locations in one trip because they are close to Lonavala. Rock formations, caves, and the stunning waterfalls are some of the features of this location that you shouldn't miss.
4: Kamshet
The majestic mountains provide the perfect setting for practicing the popular sport of paragliding at this stunning location. You can take a 15–20 minute paragliding flight, and then spend the rest of the afternoon touring the renowned Bhaja and Karla caves. Trekking up to the ancient Visapur Fort is an option if you have more time.
5: Pawna Lake
It's one of those locations that nature lovers and people looking for calm should not miss. Set up your tent here under the starry sky for an unforgettable overnight stay close to Pune. Here, you may create lifelong memories.
6: Andharban
This is one of the lovely locations close to Pune that you may visit for a well-deserved getaway. Andharban, which translates to Dark Dense Forest, indicates that you are in for an interesting journey. For all those seeking adventure who want to feel the rush of venturing into dense jungles with breathtaking sights to accompany them, it is ideally located not too far from Pune.