Uniting People through Gospel and Faith – Prophet Isaiah Michael Wealth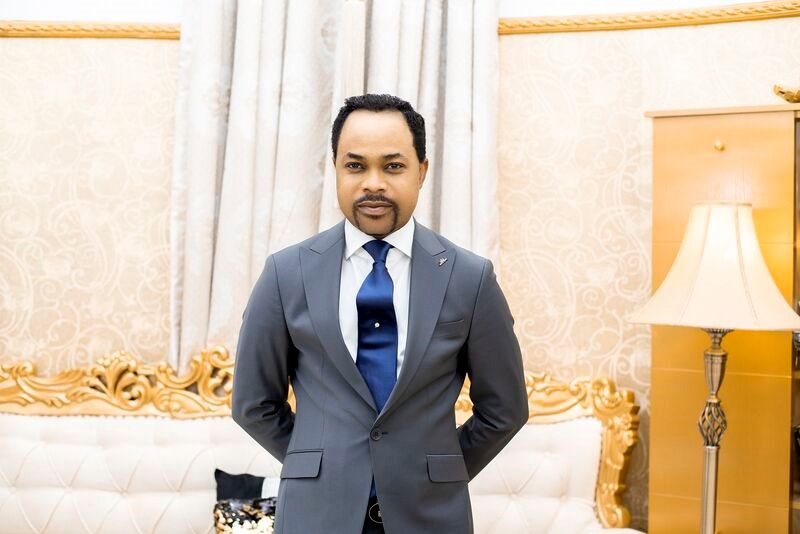 The Christian faith centers on seven primary beliefs: loving God, loving neighbors, loving enemies, forgiving others, asking for God's mercy, repenting for sins, and believing Jesus as the Messiah. Religious principles in Christianity focus on having faith in salvation through Jesus and his distinction as humanity's savior. Loving and forgiving are essential elements of Christianity that emphasize unity and concord rather than conflicts or disputes. The concept of loving your neighbor as your own and being compassionate to people who have done wrong highlights Christianity's emphasis on peace and harmony. Loving your enemy is another prominent belief reflecting the prominence of love, peace, and amity among people in Christianity.
The Christian faith comprises three primary branches: Catholic, Protestant, and Orthodox or Eastern Orthodox. The branches split further into broad categories or groups called denominations due to the varying beliefs and principles. The Christian faith is divided into different groups due to differing interpretations of the Bible, traditions, and beliefs. Christianity has more than 200 denominations following different beliefs and ideologies regarding the Bible, Jesus Christ, Virgin Mary, God, prayer, worship, and several other elements. The differing beliefs compel followers to become members of a particular denomination or church while possessing conceptual rifts with other branches or followers.
The religious leaders, deacons, priests, bishops, pastors, preachers, and ministers offer spiritual guidance, awareness, and healing to followers of different denominations according to their particular faith or beliefs. The varying denominations also create contention among some followers due to the difference in views, prayer, and practices. However, some preachers and ministers work toward uniting people under the banner of Christianity to achieve harmony and alleviate discord. Prophet Isaiah Michael Wealth is a Nigerian pastor working toward the goal of uniting and integrating various denominations despite their differences and incongruity. Prophet Isaiah Wealth established the Gospel Pillars International Church in Lagos, Nigeria, in 2005 as a diverse, multicultural, and non-denominational church.
Gospel Pillars International church emphasizes harmony and unity by focusing on introducing, preaching, and teaching the Gospel of Jesus to people through a global network. The church network operates under the supervision of the Isaiah Wealth Ministries. Prophet Isaiah Wealth developed the Isaiah Wealth Ministries to accomplish the objectives of his diverse activities, including preaching, philanthropy, and healing. The church has a global network spanning several countries in Africa, Asia, Europe, and South America. The Isaiah Wealth Ministries is a realization of Prophet Isaiah Wealth's mission of portraying and preaching the sanctification, holiness, and consecration to God.
Prophet Isaiah Michael Wealth started his pastoral journey during his undergraduate studies at the University of Benin after experiencing a vision of Jesus Christ summoning him to preach the word of God in 2004. Wealth left the university and joined the Trinity Theological Seminary to receive formal training, where he also completed his doctorate in ministry. He started preaching and healing people with the Gospel of Jesus while promoting harmony and unity among people regardless of their racial, cultural, religious, and ethnic differences. Wealth established the Isaiah Wealth Ministries in 2010 to develop, manage, and regulate churches globally while sponsoring missionaries through the Mission Assisted Project (MAP) in remote locations to spread the word of God.
Isaiah Michael Wealth also started several philanthropic organizations to help the underprivileged while curbing poverty in Nigeria and other developing nations. He developed OneSound Charity for poverty alleviation efforts in Nigeria while utilizing his religious prominence and followership to gather support for philanthropic activities. Prophet Isaiah Wealth also formed The Empowerment Network (TEN) and The Isaiah Wealth Initiative (TIWI), which operate and manage multiple non-governmental organizations to help and support vulnerable populations. The Nigerian Book of Records also inducted Isaiah Wealth into the records in June 2022 due to his efforts for harmony, peace, and poverty alleviation.
Religion and faith play a primary role in uniting various groups because people assemble around congruent principles and beliefs. Although slight differences or variations may create disputes, prominent religious personalities, including priests, pastors, preachers, and clerics, can bring people together on a single platform. Prophet Isaiah Michael Wealth formed the Isaiah Wealth Ministries and Gospel Pillars International Church with the same mission. He utilizes faith and Gospel to unite people, focusing on commonalities and resemblances rather than variances or conflicting beliefs. The Gospel Pillars International Church is a non-denominational entity that focuses on preaching the Gospel of Jesus to people across the globe regardless of cultural, ethnic, and racial disparities.