"Turkey sun.. My girl would never post a pic in Bikini #mostack" was the caption as Servanity posted a Bikini pic on the gram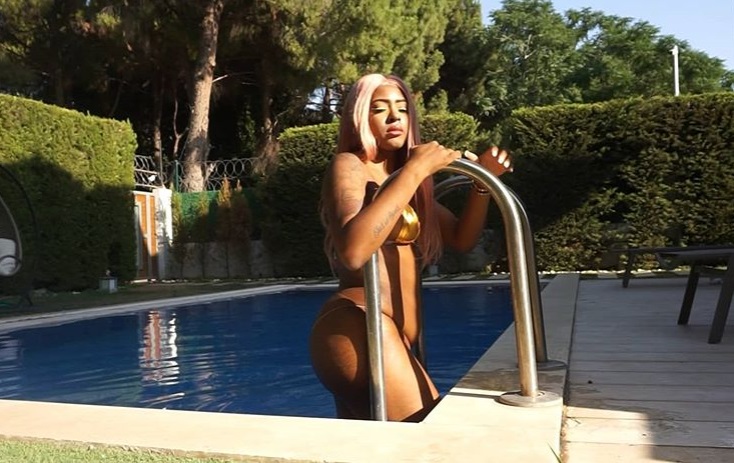 Artist Servanity has not failed to disappoint with her recent look as she posed in a gold string bikini leaving little to the imagination.
Her pastel pink hair fell just above her bum, a cute hairstyle that was accompanied with a soft glam look; nude lips with plum lip liner. To make the whole outfit pop Servanity was wearing neon yellow eyeliner, with a subtle Michael Kors watch.
Posing casually with her notorious icy look Servanity was standing in a private swimming pool with the water stopping just below her bum. The private pool was enclosed in a fence of bushes, with deckchairs, a canopped sofa area and a hammock swing creating the perfect relaxing oasis.
In addition to the bikini pic, Servanity also posted a gorgeous mirror selfie in a cute two piece baby pink ensemble. Her figure hugging outfit consisted of short shorts and a tight hoodie where she cheekily posed from behind while her wavy long black hair flowed down stopping just below her chest. Her coffin shaped ombre glitter pink nails we're clearly on display as she took the selfie with a cheeky smile.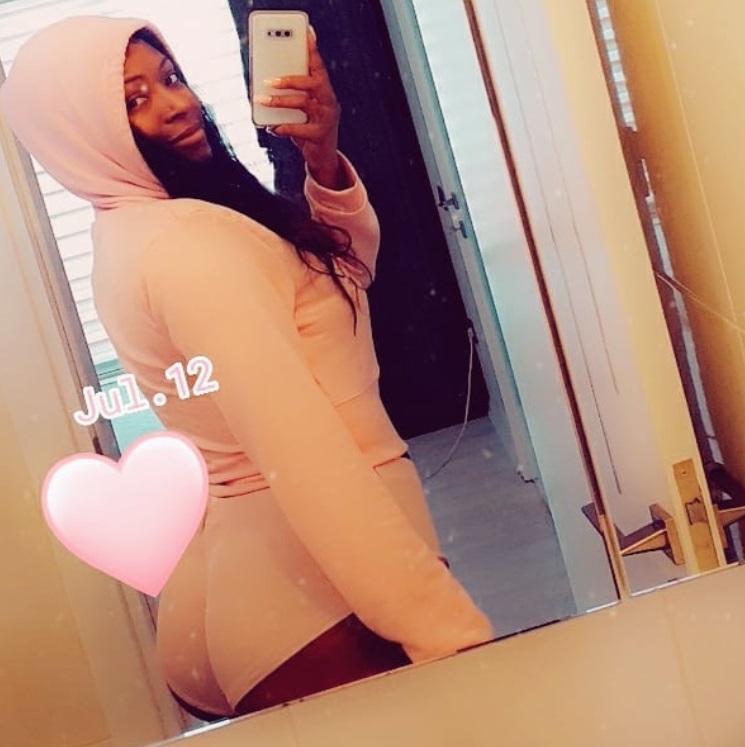 Follow Servanity: https://linktr.ee/servanity
Gold String Bikini pic: https://www.instagram.com/p/CC_bSruJ93C/
Baby pink two piece: https://www.instagram.com/p/CCiq4WYpU8_/