Travels, challenges and success: the adventurous life of the young woman Fabrizia Lucia Franceschetti in Real Estate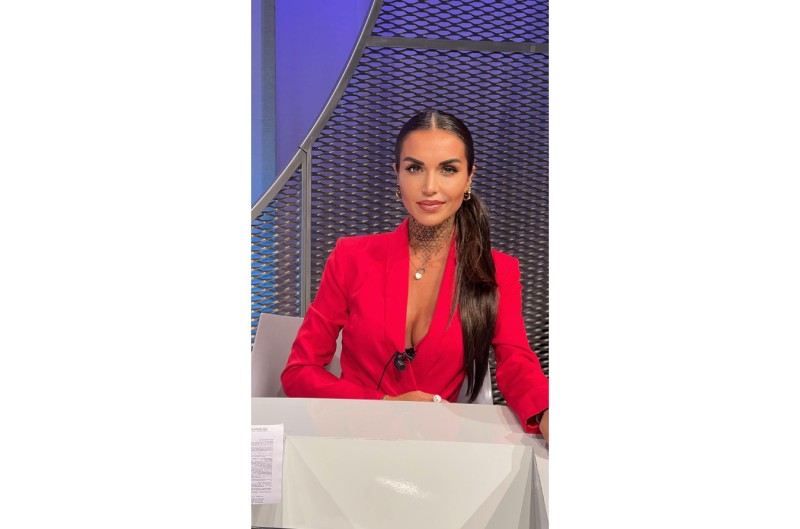 Fabrizia spent the first part of her life in Vigevano,Italy , then as a determined 37-year-old girl she completely transformed her life aiming for success. She currently lives in Dubai, where she has embarked on a significant path in the world of Real Estate. Her journey to success has been facilitated by her passion for travel, so much so that she holds a diploma in tourism.
After that, she decided to study the English language in England to improve herself further. After a period in Brighton in UK, Fabrizia embarked on a six-year adventure in Australia, where she lived intensely. Subsequently, she traveled to India, where she deepened her knowledge in Yoga and REIKI. After this experience, she returned to Italy and worked behind the scenes at Mediaset. However, she no longer felt fulfilled in that role and decided to take a trip to Dubai.
When she arrived, she suddenly found herself in the midst of the COVID-19 emergency and had to adapt to the situation. She had the intuition to create her own luxury face mask business, thus gaining valuable experience in sales and customer contact. Subsequently, Fabrizia found work at an company specialized in Yacht Trips, where she mainly dealt with marketing and maintained constant contact with customers.
Thanks to her online presence and successful social pages, she caught the attention of a Real Estate agency through LinkedIn. After passing the job interview, she accepted the offer without high expectations. As of September, she started working for this agency. Since then, she has consistently worked closely with top-tier clients and developers.
Fabrizia's work has become a true passion for her, despite the stress deriving from the management of highly valuable figures and properties. Despite the difficulties encountered along the way, both from competitors and other challenges, she has always looked ahead, pursuing her personal success.
Also, at this time, she is actively developing various projects for aspiring young individuals worldwide, all of whom she maintains constant communication with. They all share a strong eagerness to learn and work, just like Fabrizia. Each one of them has approached her seeking guidance and, astonishingly, even requested her assistance in finding them employment, even if unpaid. Fabrizia truly admires the remarkable personalities of these individuals, which is why she is working on a special project exclusively for them – something she herself never had the opportunity to experience.
Her main goal is to grow in the industry and go from millionaire clients to increasingly important billionaires. Furthermore, she wishes to convey to young people the message that any goal can be achieved with commitment and perseverance. Despite facing various difficulties along the way, Fabrizia has always maintained the determination to pursue the success she so desires.
Link:
Instagram: https://www.instagram.com/fabrizia_dxb/