TIME FOR THE SPORT OF PRIZEFIGHTING TO BOUNCE BACK!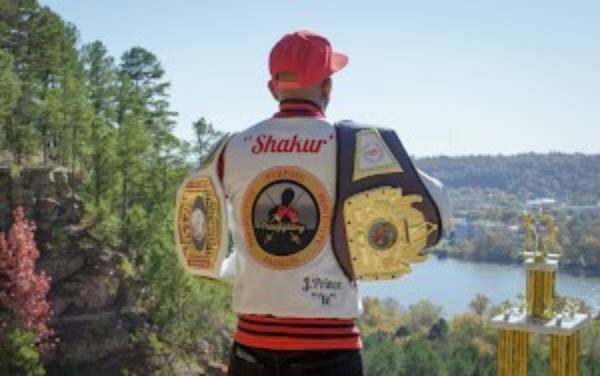 Prizefighting has been one of the most coveted and popular sports worldwide. Not surprisingly, boxers, or prizefighters, gain popularity worldwide if you like to call them that. Currently, this sport is experiencing a sort of downfall for various reasons, but this was never the case in the past. As late as the early 2000s, prizefighting was hugely popular in many countries. People still recall the glory days of prizefighting when they hear names like Jack Dempsy and Rocky Marciano. The love of sports is there, but the rapid decline is causing worries for those who love it most. To this day, prizefighting is watched by billions regardless of whether their fighter is partaking in the match or not. The fight game is popular as it was, but the quality of bouts is perhaps not the same. We had champions like Sugar Ray Robinson, Marciano and Ali gracing the ring with their style, skill and strength.
Whether it was one of the most heroic comebacks by Ali against Foreman or Tyson's rapid fire victory against not so popular Larry Holmes, Prizefighting is a sport like no other. Marciano was a maestro at work, and he hung the gloves without losing a fight. The man suffered horrendous injuries during his career and was at one time declared medically unfit to fight. He was short and had small fists deemed too small by boxing experts, but he kept proving everyone wrong. He did so several times during his career. His slit nose is considered to be the most brutal injury suffered by a prizefighter during a match. Despite that, he continued to perform and win title after title during his career.
This sport was fortunate to have seen so many great fighters competing for the world title back in the day. The likes of Lenox Lewis, who defeated "Iron Mike" for the world heavyweight title, came several decades later, but it is one of the most interesting matches of all time. Tyson was aging, and losing patience when he was inside the ring. Touted as the greatest champion after Marciano and Muhammad Ali, he was at one time set to win the title, but things went against him. His involvement in controversies outside the ring took a toll on him, and it showed. His downfall as the champion followed soon after he lost to Lewis. These are just some of the events that took place a few years past. The sport is in decline, and those passionate about it can certainly feel it.
NOSTALGIC ABOUT THE SPORT
Keeping the spirit and passion alive, Professor B. Dexterous is one such person who aims to take the sport back to its past glory. He puts in his share of work, doing his part to revive the sport. Of course, one man can make a difference if relentless and focused. Professor B. Dexterous has the passion and the focus, and he is using both to the best of his abilities. His hopes are high that the days of prizefighting as the ruling sport are not far away.
Prizefighting is his childhood passion, for which he is willing to do a lot. He is putting in effort, and investing in programs that could help him revive the sport for starters. Not only that, but he is also shaping various boxing training programs for young fighters who have the potential to succeed. He is currently working on a multi pronged strategy that will revive the sport, and raise public interest as they used to love it when it was popular. Although he is dissatisfied with the rapiddecline of the sport, he is equally hopeful that it will regain its lost glory in days to come. His unique training program is gaining popularity nation-wide, and soon he'll be working alongside the most talented prizefighters in the United States. His program focuses on physical training, with a strong emphasis on the mental, psychological, and spiritual fitness of the participants as well. His mission is to take the sport back to its glory days when he became a fan at the age of 7.
Due to his extensive research and efforts in reviving the sport, he is extremely popular among those who know the sport upfront. He is a graduate of the University of Arkansas for Medical Sciences which explains his love for the "sweet science". Apart from his passion for prizefighting, he is a brilliant student who excelled in academics and fancied his career choices. He also served in the USAF for six years, earning respect among his compatriots. Another achievement came when he was selected as the first African American to head a General Diagnostic Medical Sonography Department in his state. He also trained many students in General Diagnostic Medical Sonography who later became achievers in the field of healthcare as well.
His high standards of excellence garnered him a nomination for the Ten Outstanding Young Americans Award. You can count on seeing "The Professor" ringside at every major boxing show with a pen, notepad, and a book in hand – Committed to studying the sport from all the right angles, and constantly looking for ways to improve it! May the Boxing Gods continue to bless Professor B. Dexterous in his pursuit of bringing boxing back!