The Youngest Classical Singer of India – Kishan Prakash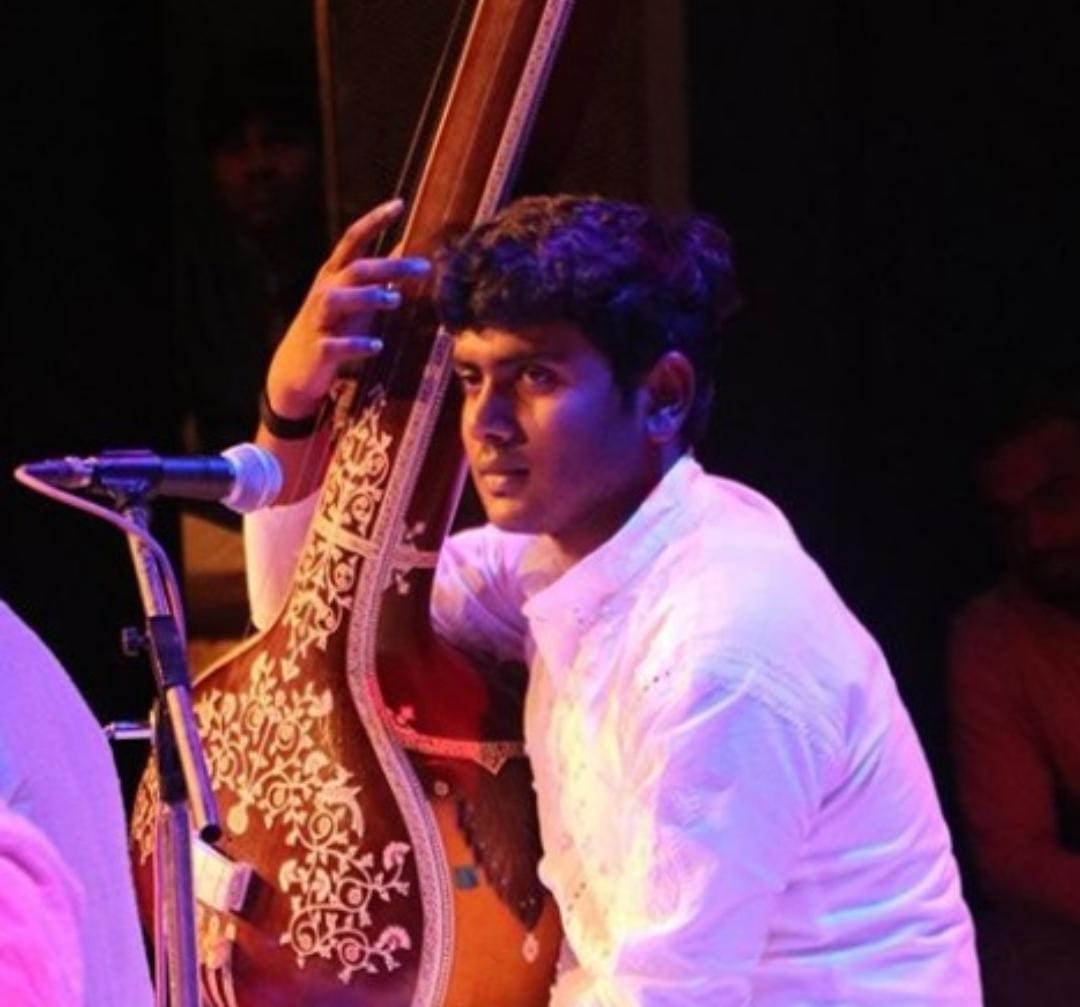 The youngest classical singer of India – kishan prakash has achieved a lot of success in such a small age. Kishan prakash has performed around the indian and made his fans crazy by live powerful singing.
If we go into his personal life as we all know that a public figure's life is all transparent.
His Hometown – padrauna ( kushinagar )
Profession – Singer
Education – percusing baclors (Music Vocal) from indira kala sangeet vishvvidhyalay khairagarh
Date of birth – 11/04/2002
Father's name – late . Rajesh Kumar mishra
Mothers name – sangeeta mishra
Brother / sister = rishabh prakash / Shivani prakash
Guru = .pt ram prakash mishra ( meternal grand father )
.Prabhakar Kashyap diwakar Kashyap ( Kashyap bandhu )
Padm bhoshan Pt rajan sajan mishra
Relationship Status – Unknown
Kishan prakash classical singer who has in Television channels like doordarshan / dd bihar etc .He is one of the great music personality.
Kishan prakash is performing with his younger brother. Rishabh prakash ..he is a duet classical singer…they are following banaras gharana ..
The achievement of his life is pretty inspirational.
The chapter starts from the day 11 April on 2002 when kishan prakash borns in chhapra … Due to the core family culture, he was always fond of singing. He was initiated into music at the age of 3 by his guru pt. ram prakash mishra , a classical singer of national fame. He is now being trained under the worthy guidance of the famous dute classical singer diwakar kashyap and prabhakar kashyap student of Padmashri pt rajan sajan mishra , one of the finest classical singers in India. His passion for singing has helped him to reach this level today. His unconditional effort never stopped until he achieved that position. His talent first publicly revealed when he presented himself near the chief minister of Bihar and education minister of india, Only at the age of 10
Next, his achievement continued. The list of his achievements is too inspirational. He became the winner of the state youth festival, It was an amazing history that he created winning the state youth festival . He performed at those places where he had not even dreamed to achieve.
He performed bihar mohatsav ( goa ) hariharpur mohatsav ( delhi ) and many others He received bihar baal sammman with his younger brother..in very young age ……they are performing duet classical singer with the name ( prakash bandhu )
They are also performed at international festivals of Bihar . ,Chakradhar smharoh raigarh ..etc ..they are national scholarship holder ..
Gradually he is going to be one of the best duet classical singer in india ..
We wish him good luck for his future.