The word "Hindu" is a Persian word, so why should we be obligated to use it? says Karnataka Congress leader Satish Jarkiholi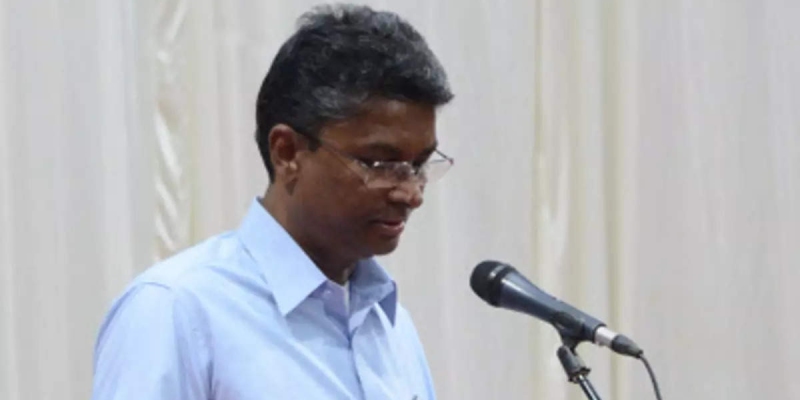 Satish Jarkiholi, a former minister in the Congress government, has received harsh criticism and backlash from the Congress' political opponents, the BJP, and social media users.
The Karnataka Congress is embroiled in a major controversy after its leader questioned the origin of the word "Hindu" and claimed that the word and religion are being "forcefully imposed" on the people.
"Where did the term 'Hindu' originate?" "It came from Persia," Congress leader Satish Jarkiholi responded. And where exactly is that? Iran, Iraq, Kazakhstan, and Uzbekistan are among the countries involved. So, how does it relate to India? "How do you feel about the term "Hindu?"
"You are imposing this word and religion on us by force."
"There should be discussion on this," Jarkiholi said, calling for a debate. Look into WhatsApp and Wikipedia. This phrase is not yours. Why are you putting it on a pedestal? You will be embarrassed when you discover what it means. The word's definition is filthy. This is not what I am saying. It's already on the internet."
Jarkiholi, a former minister in the Congress government, was speaking at an event in the Belagavi district of the state.
The remarks have sparked outrage and criticism from the Congress' political opponents, the BJP, as well as social media users.
"It's extremely unfortunate. The Congress party has a history of insulting the majority. Previously, Siddaramaiah had done the same. Satish Jarkiholi, his follower and former minister, is now doing the same," BJP's S Prakash said.
"This is an illogical argument." He is claiming that Hindu is a Persian word that is derogatory. They enjoy this type of humiliation. The Congress should clarify his statement and tell us whether it is a personal or official position. Even so, Prakash believes the Congress should apologise and take action against Satish Jarkiholi.
"He has no authority to make such decisions." This only adds to the unnecessary controversy."
While some on Twitter supported the Congress leader's claim, many others were unimpressed.
"Sometimes I can't believe Narendra Modi's luck. With such opposition, it's no surprise that he nearly always wins every election in which the BJP competes. With officials like these, Congress is pretty much doomed. Please review, Mallikarjun Kharge," one user wrote.
Another described him as "reprehensible and obnoxious, just like his bosses."