The stuck valve stopped NASA's second attempt to refuel the giant Artemis 1 Moon rocket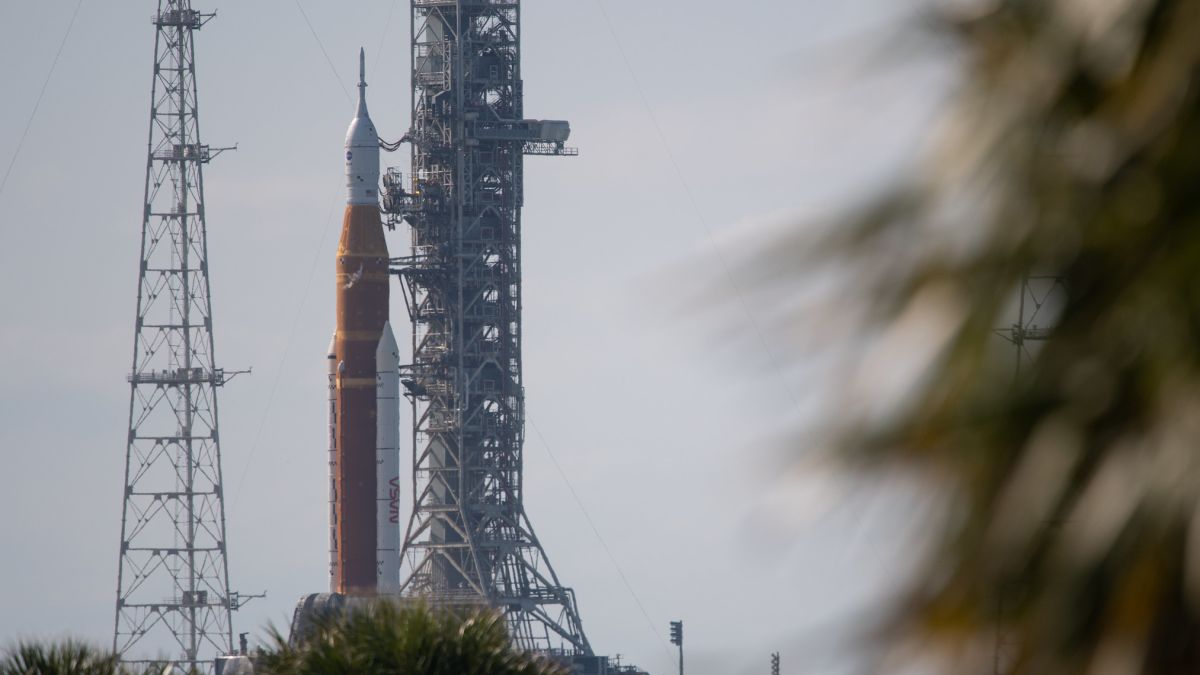 Another attempt to fuel NASA's Artemis 1 Moon mission mega-rocket was triggered on Monday (April 4) by a problem with valves in on-ground equipment.
A vent valve stuck on a mobile launcher structure supporting Artemis 1's space launch system rocket at NASA's Kennedy Space Center's LaunchPad 39B forced NASA to scrub the Artemis 1 test after it began refueling on Monday, agency officials said. A valve is used to reduce the pressure from the core stage of the rocket during refueling.
"Because of the vent valve problem, the launch director has canceled the test for the day," Jeremy Parsons, NASA's deputy director for ground systems, wrote in a Twitter update after Scrub. "The team is preparing to offload the LOX (Liquid Oxygen) and will begin discussions on how quickly the vehicle can be diverted for the next attempt."
The vent valve was at the 160-foot (49 m) level of the mobile launcher, which serves as both a gantry and launch platform for SLS, according to Parsons. NASA officials said there was a problem with the valve control panel, which prevented technicians from opening the valve.
NASA wrote in a statement on Monday, "As the team was nearing the end of their shift, given the time to fix the problem, the launch director called for a day-long test stop." "A crew will investigate the issue on the pad and the team will review the availability of the range and the time required to rotate the system before deciding on the way forward."
Monday's refueling attempt was NASA's second attempt to fill the core phase of the Artemis 1's 322-foot (98 m) SLS rocket with 700,000 gallons (2.6 million liters) of super-chilled liquid oxygen and liquid hydrogen propellant. "Wet dress rehearsal." The test, which begins April 1, includes a complete launch countdown exercise, including fuel processing.