The Browns update the injury status of Karim Hunt and Baker Mayfield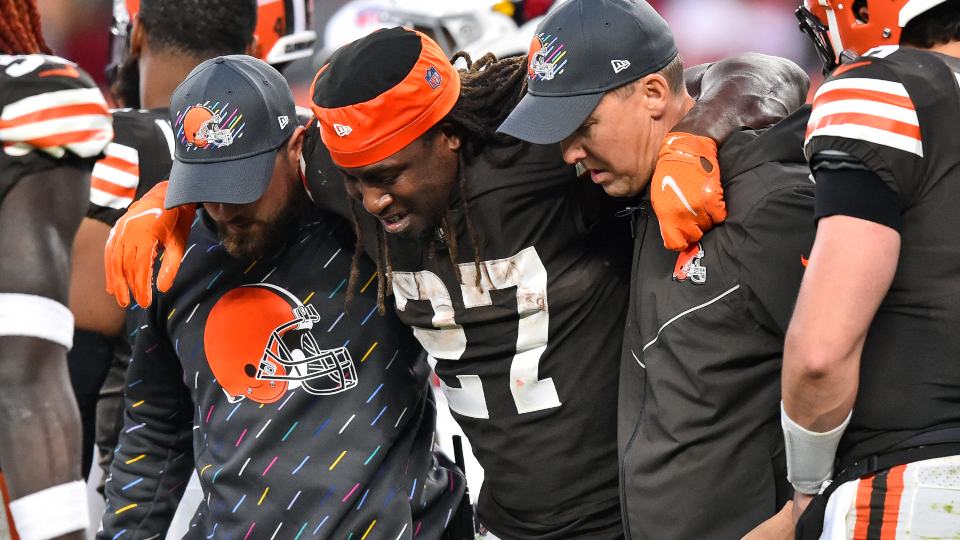 BERIYA, Ohio (WKBN) – Karim Hunt, who runs behind the Cleveland Browns, will have to miss more than a month due to a significant calf injury he suffered in Sunday's defeat to the Riz Rizona Cardinals.
Head coach Kevin Stefansky says Hunt will be placed on the injured reserve, which will result in him missing at least three games.
D'Earnest Johnson and Demetrik Felton are the only two healthy running backs on the roster at the moment. Nick Chubb is still recovering from his own calf injury. His playing position is unclear.
Meanwhile, quarterback Baker Mayfield underwent an MRI on Monday to examine his injured left shoulder. Cleveland.com is reporting that Mayfield is seeking a second opinion from the first MRI.
The Browns will host the Denver Broncos on Thursday at 8 p.m. On Fox Youngstown.
If Mayfield is unable to play, veteran Casey will start for Cleveland.