The Art Of Being A Great Filmmaker – Ishell Vaughan's Quick Take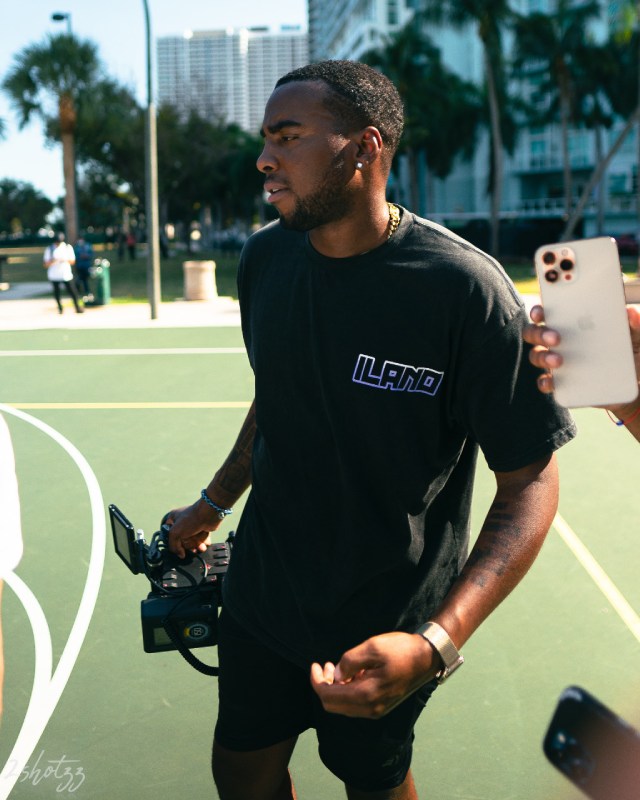 Filmmaking is an art and, like any other art form, it takes commitment, talent, and perseverance to attain that level of success and recognition all creators aspire to reach. Just as the end result of a film reflects the skills of the director, the end result of you realizing your dream will reflect the skill and tenacity you have. But there's nothing worse than having a brilliant idea in your head and not having the resources, tools, or bandwidth to materialize it. This is something Ishell Vaughan knows all too well but he would not be the esteemed success he is today without first going through and overcoming such challenges. Read on to be inspired.
"The biggest advice I can give anybody is "Keep Going". No matter what's going on just keep going. don't stop for anything or anyone."
You may not want to hear those words right now but this is coming from someone who has broken into the industry and left the door open for others to follow. A Professional filmmaker, cinematographer, and the Founder and Owner of Ishell Vaughan Films, a media, and entertainment company operating and shooting production-level drones for short films, commercials, and stock footage.
The mantra Ishell lives by, also his all-time favorite quote is "No risk No Rarri" which is evident in every aspect of his career and life, unsurprisingly it's from the film Zenith of all Art. The simple blunt point is that all winners take risks. If you aren't putting yourself out there, attempting to be resourceful, and making some mistakes, you aren't taking enough chances. No one ever achieved anything great by playing it safe.
Again, probably not something you want to read especially if you believe you've been putting in the work, seizing every opportunity, and making a way. As Ishell said, "keep going". If you continually invest in yourself and your craft, it's literally only a matter of time before your breakthrough. "The day my life changed forever, was the day I booked a job paying $5,000."
Ishell recounts that was the first time he had ever received that amount of money at one time let alone being paid for what he loved and what he was born to do. That was the day he knew he was made for this. It was also the happiest day of his life but not because of the money, when that day comes for you, you'll realize it too. It's never about the money. It's knowing someone actually valued your work as much as you do. This was the monetary validation Ishell needed to confirm what he truly believed of himself all along. The hard work was worth it, the sacrifices all worth it, and it was just the beginning of his greatness unleashed on the world. Ishell's most notable award from his time in the industry was back in 2019 when he won the first place award for the short film "something in the water" which he produced alongside Nimi Hendrix.
The self-motivation and insatiable drive to succeed must come from within but when combined with inspiration, guidance, and mentorship outside of yourself you'll definitely go the distance. The person Ishell attributes this and looks up to is his long-time friend and mentor, Rock Davis, the great ​​director and cinematographer, known for Steps (2021), Bria Lee Feat. Fat Joe: One Shot (2018) and Swoozy & Rodge: I Got Time Today (2018). He believed in Ishell took him under his wing, instructed him, and still teaches Ishell until this day.
Internationally recognized filmmakers have distinctive styles of directing, and unique stories that journeyed with them into success, and just as Ishell Vaughan has done; finding your own style or 'creative voice' is how you can become a great filmmaker too (while also setting yourself apart from other directors). So keep upskilling yourself and keep that hope alive that one day you'll realize you're potential.
Be sure to follow Ishell here:
YouTube: www.youtube,com/ishellvaughanfilms
Twitter: www.twitter.com/ishellvaughan_
Instagram: https://www.instagram.com/ishell.raw/?hl=en
Facebook: www.facebook.com/ishellvaughan