Tedx Speaker Mukul Agrawal Shares His Journey To Success In The Trading World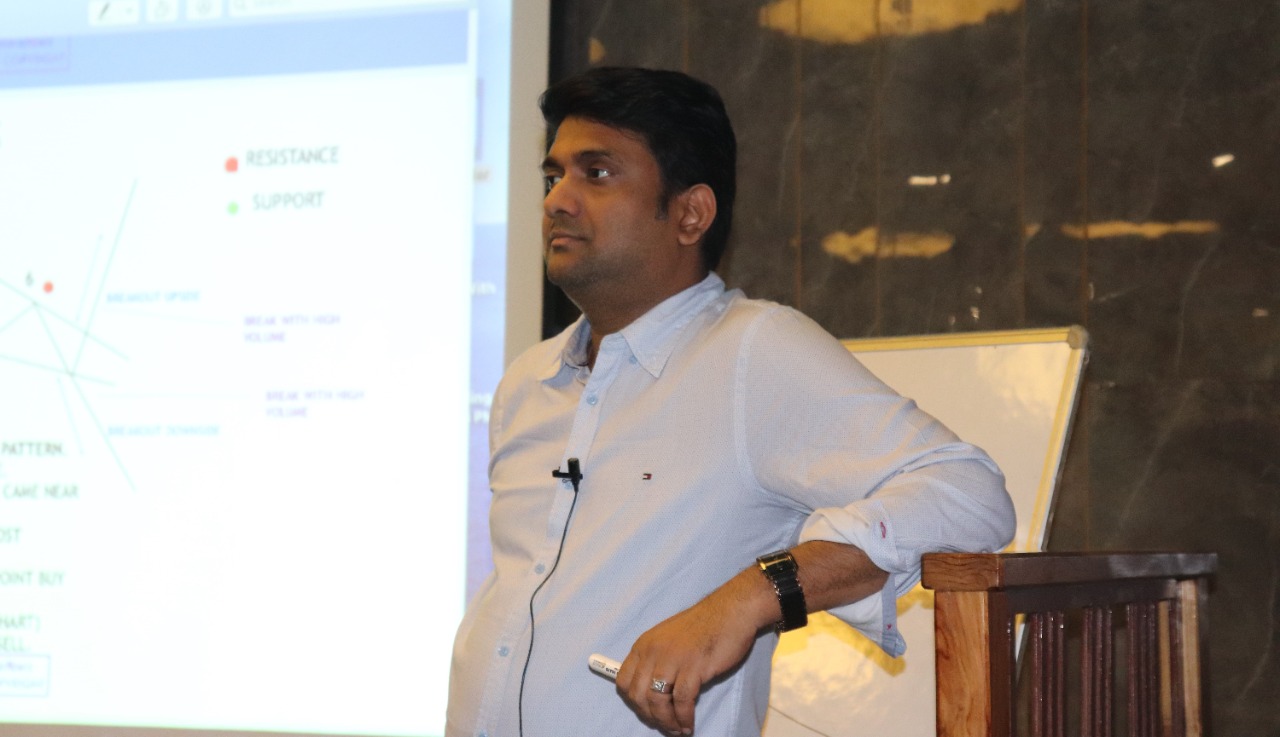 "If you believe in yourself, things become possible."
Centuries ago, India was one of the world's strongest economies. But the dark days for India began when tyrannical and selfish rulers began conquering India, from the Mughals to the British, and plundering India and its wealth. From being a country that was formerly regarded with scorn, "New India" has demonstrated to the entire globe that it is a nation that can not be taken for granted. The policies of liberalization, privatization, and globalization have uplifted the economic sectors, especially the finance sector of India has seen the best results. The late 90s and early 20s were the time when people actually took investment, not as an additional income activity but also developed their real-time career in it. Many big names in this industry actually started their career back then. One such prominent figure is Mukul Agrawal, an investor, trader, finance coach, TEDx speaker, and founder of 'Agrawal corporate.' Mukul Agrawal is a skilled and qualified stock instructor with a background in technical analysis. He has 18 years of expertise in educating and counseling individuals on online stock trading and has enlightened over 10,000 students with his enormous insight.
Mukul Agrawal, the winner of the "National Achievers Award for Social Service" 2019, is a well-known technical analyst and TEDx speaker whose interest in the stock market and trading emanates with his success and popularity. His life purpose is to enlighten people about the fineness of the stock market and trading activities in order to inspire them to engage in the stock market and focus on their secondary earning potential. Mukul Agrawal comes from a traditional Marwari household, and his parents expected him to be a businessman like the rest of his family.
Mukul Agrawal, on the other hand, wanted to make a difference and opted to pursue MBBS. He worked hard and earned a respectable rank and a place in the dentistry college not once, but twice, but destiny had other plans for him. Mukul Agrawal was introduced to the stock market by his uncle, who lives in South India and owns a spice business. He used to trade in the stock market, and this is when Mukul Agrawal decided to follow in his uncle's footsteps, and his enthusiasm and hard work is the result of his success today. With the advancement of technology, he saw the possibilities of the virtual world and launched his YouTube channel "The Mukul Agrawal," which has over 5 lakh subscribers. He is presently using his 18 years of trading business experience to teach people all around the world through a series of videos available on his YouTube channel.
Can a foal compete in a horse race? No! Similarly, one has to learn about different dynamics of the investment industry before actually starting to earn. Mukul Agrawal feels that adequate financial and trade education should be taught to children beginning in the fifth grade so that they may practice autonomous banking at the appropriate age and focus on their second earning because "seekhega India to Kamayega India." Mukul Agrawal is a charismatic TEDx speaker and an exceptional orator. His dedication and hard work have propelled him to success, and he is now always striving to teach others to select the finest investing options in order to reduce their losses and maximize their earnings. Mukul Agrawal is a visionary, a committed instructor, and a successful entrepreneur who has become an icon for individuals all around the world.