Stars Arrive in Style for 80th Annual Venice International Film Festival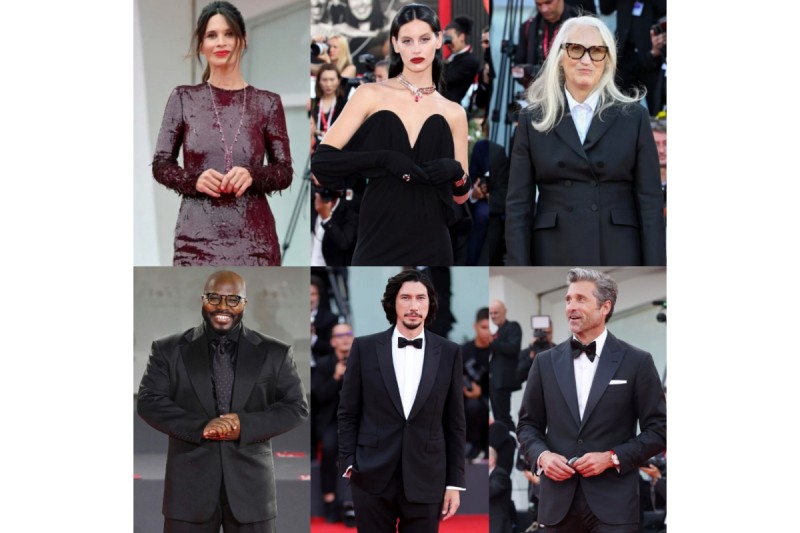 An annual celebration fit for the stars, the Venice International Film Festival began its 80th incarnation on August 30 of this year. Attracting a star-studded roster of luminaries and industry moguls, the festival runs through September 9th and is expected to be one of the biggest film events of the decade, let alone the year.
Because of its huge international appeal and wide range of stars and film, the festival is part industry show, part fashion extravaganza as stars attempt to outdo one another or push beyond the boundaries of current fashion into innovation in style and form. Whatever the case, the 80th Venice International Film Festival has already stunned crowds with a collection of couture that is simply put out of this world. Here are some of our favorites looks so far.
Draped in head-to-toe elegance, Valentina Cervi was spotted in a shimmering, maroon full-length dress with carefully placed sequins that delivered a mesmerizing and otherworldly overall effect. Hailing from the house of Valentino, this dress was unmistakable in its silhouette and effortlessly accentuated the actress' fine curves and lines while utilizing minimal fabric and excess detailing.
Not to be outdone by Cervi's elegance, director Jane Campion took her outfit in a decidedly different direction. Partly inspired by black and white equestrian wear as well as professional suiting, Campion's monochrome outfit is anchored by a pair of thick, black sandals that echo the comfort and functionality of the overall outfit while also tying in with Campion's handbag selection. A product of the house of Christian Dior, Campion's suit fulfilled its dual roles as a business piece and elegant formal wear.
Award-winning film producer Franklin Eugene appeared in custom Franklin Eugene. True to his signature style affectations – clean lines and strong cuts abounded. His black bolstered by hints of dried blood red in the tie and the incomparable dried blood red boots were the perfect touch. The one button silhouette suit with generous notch lapels and his statement eight button arm cuff nearly shut that red carpet down for all the right reasons. Franklin Eugene knows style.
Star Patrick Dempsey echoed Jane Campion's formalwear decision with an effort from Brunello Cuccinelli. Dempsey's traditional tuxedo paired well with the actor's most recent showing in "Ferrari" where Italian auto craftsmanship is featured front-and-center amidst scenes of thrilling races.
Referencing old Hollywood elegance with a modern edge, Sydney Sweeney arrived in a full-length, form-fitting black number from Armani Prive. Cinched at the neck with a blood-red rosette, the gown is open at the waist in a contrasting silhouette with the actress' hips.
Adam Driver made a lasting impression with his elegant and timeless look. He appeared sharp in an Italian black and white suit that featured broad lapels. The combination of these elements created a sophisticated and classic aesthetic that perfectly suited the occasion.
Milena Smit, inspired by a muse similar to Sweeney's, chose a piece from the team at Saint Laurent that, like Sweeney's, emphasized a form-fitting, black silhouette but with a reversal in terms of wear. Rather than draping the piece and having it lay upon her as with Sweeney's garment from Armani Prive, Saint Laurent has crafter a gown from which Smit emerges with elegant black gloves attached to the piece, giving the whole composition the geometry of a flower in bloom, albeit one in noir that is perfectly suited for evening events.