Sony plans to partner with Honda for a standalone business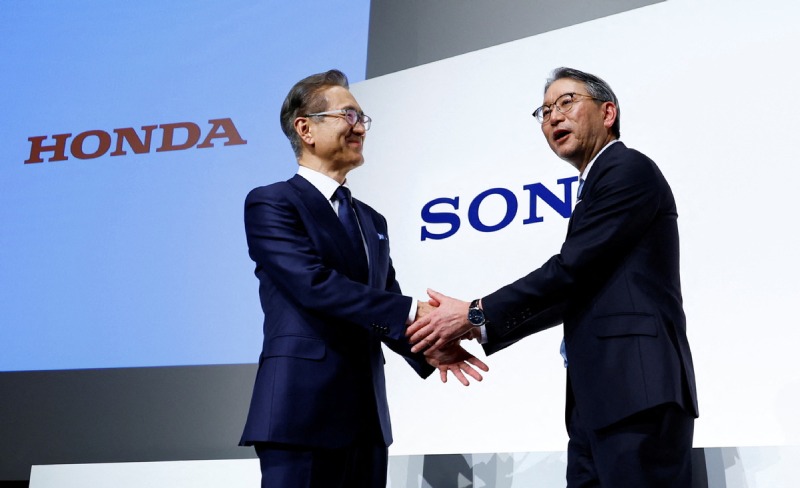 Sony and Honda recently reported plans to construct EVs together, with Honda focusing on the assembling and Sony making the mobility service platform. Presently, it seems to be the organizations intend to make it a different business.
"We shared the view that it is better to make the joint venture independent, in the long run, rather than putting it under Sony or Honda," Sony President and CEO Kenichiro Yoshida told Nikkei.
Yoshida didn't give more subtleties, however said it's "possibility" that the organizations might sell a stake in the joint endeavor or have an initial public offering. "I hope to be able to talk a little about it at some point in the near future," he added.
The organizations reported the joint endeavor back in March. Sony said it planned to "fill the world with emotion through the power of creativity and technology," likely via high-tech interiors and fancy entertainment systems. It added that it needs to make a mobility system "centered around safety, entertainment and adaptability."
Last year, Honda reported plans to move its whole vehicle arrangement to EVs and fuel-cell vehicles by 2040. As part of that, it will contribute $40 billion and launch 30 new EVs by 2030. It's not yet clear the way that the Sony tie-up fits into those plans, yet Honda is a long ways behind rivals — its just obvious EV sold in the west is the niche, Europe-just Honda E.
Sony obviously accepts that other tech organizations like Apple may before long be going for it, and that EVs will turn out to be more associated similar as gaming consoles or the organization's Aibo robot canine. "Mobility is becoming more of a service," he said. "We want to contribute to the evolution of mobility by providing the basis with network functions."