Sky Clinic Dental Center astounds people across Dubai with the team's years of expertise and result-driven dental care treatments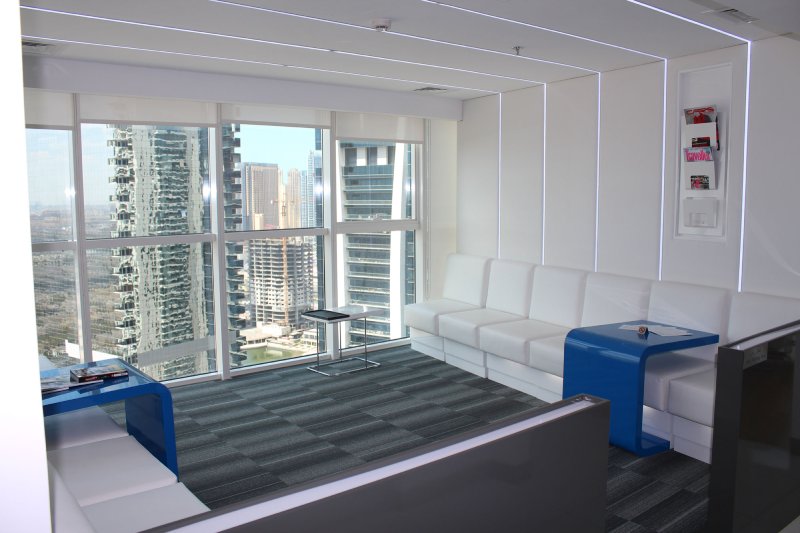 The team is already planning to expand the clinic across varied branches to many more people across Dubai, UAE.
It may take years for people to realize their dreams and goals in life, while a few others may realize this quite early in their journeys, which ignites the fire within them to build successful and meaningful businesses and brands which could further transform people's lives for the better. Very few professionals have been able to create businesses keeping in mind a genuine purpose, and among them, three doctors and high-performing professionals in the dental care realm in Dubai are Dr. Rabih Abi Nader, Dr. Maximilian Riewer and Dr. Rabih Mahfouz, who founded Sky Clinic Dental Center in Dubai in 2013.
The endless efforts, research, innovative dental care treatments, and, most importantly, safe procedures at a competitive price have propelled these three founders with Sky Clinic Dental Center at the forefront of the industry in a decade. Coming this far, they say, could become possible for their ability to stay in sync with the changing trends of the industry and also because of the extremely friendly staff and doctors who take care of everything from the first correspondence to the treatments to the post-treatment procedures, giving each patient a personalized treatment.
Dr. Maximilian Riewer, who is the CEO; Dr. Rabih Mahfouz, the Partner and Specialist Orthodontist and Dr. Rabih Abi Nader, who is the Medical Director Specialist Implantologist & Oral Surgeon, believe in staying ahead of their contemporaries and competitors in the industry. Thus they have spared no effort in giving people a world-class experience at their clinic, which on one hand, is known for an extensive list of result-oriented treatments like root canal, tooth/wisdom tooth extraction, dental implants, TMJ treatments, lingual braces, clear aligners, traditional braces, veneers, crowns and bridges, teeth whitening, pediatric treatments, dentures, onlay and inlay, and full mouth rehabilitation and on the other hand is also equipped with the latest and modern-day dental equipment, which is also capable of taking Intraoral scans and 3D Panoramic X-rays of patients.
Even after facing innumerable challenges on the path, the three experts, along with their learned and experienced team at Sky Clinic Dental Center (@skyclinicjlt), have delivered on their promise, sometimes beyond of providing premium dental care treatments, which has seen an upward growth trend in their clientele.