Simran Singh is Gearing up to Become a Model of Par Excellence || The Unstoppable Magazine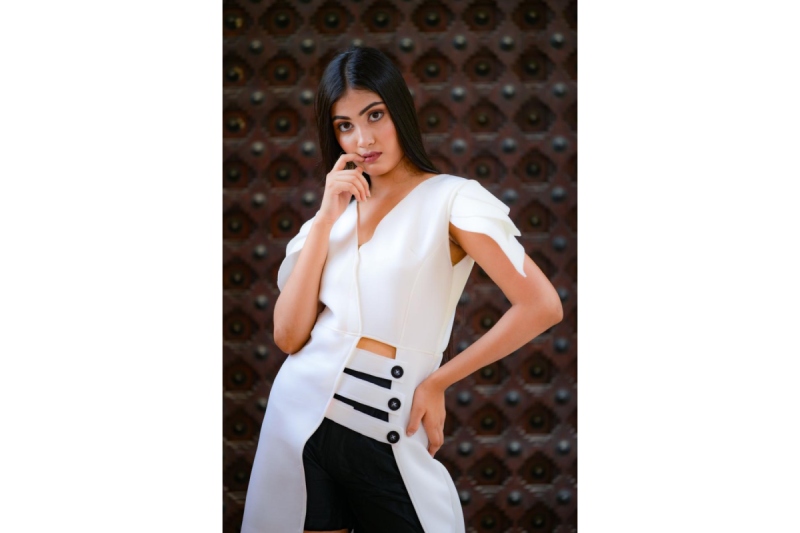 Modelling is a competitive field, which keeps people on the toes and active in their field. After all, they represent brands and designers and showcase designs and products along with endorsing different products. You need meticulous planning to take a plunge in this field and as they say – Rome was not made in a day, and so is the case with the field of modelling. Aspiring models leave no stone unturned to keep the ball rolling. One such name is Simran Singh who hails from Dadra and Nagar Haveli, one of the Union Territories in our country.
She was born in Bihar hailing from a middle class family and she kept hard work to be her life's motto and always aspired to turn her life from simple and mediocre life into a better one. She found modelling to be one of the things to do in her life and she started learning in the past few months and started participating in beauty contests and fashion shows. She participated in beauty pageants like Miss South Gujarat 2021 and emerged as the top model for the same.
She now aspires to work with different brands and later grabbed the right chance in order to get the entry into Femina Miss India soon. She wants to make her parents, family and her place feel proud about herself. She even wants to keep her country in the global map along with making everyone feel proud. She is just 17 now, but has taken a good start taking a smooth plunge in the modelling world. Let's see how her journey in the modelling world moves ahead.