SIGNIFICANCE OF DIFFERENT TYPES OF FLOWERS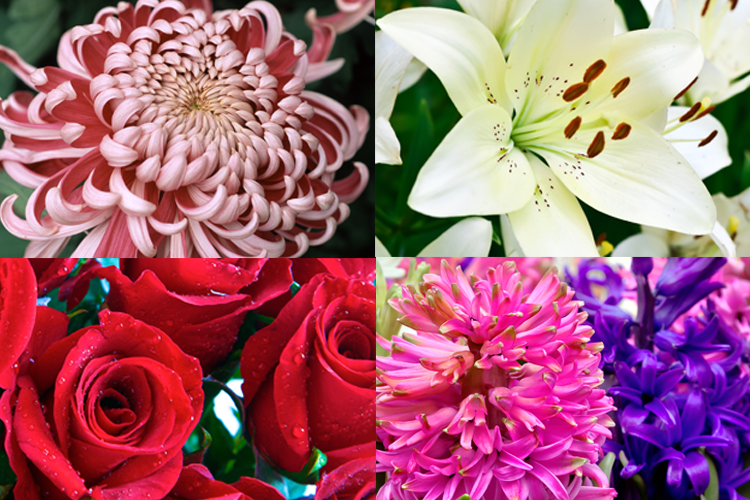 Sending flowers to loved ones is quite common around the world. Whether one is sending flowers to a spouse, parent or friends, it is a perfect way to express love. Flowers make everyone smile and add beauty to their homes and lives. Birthdays, anniversaries and apologies are perfect occasions to gift flowers to someone. These days, online gift deliveries are relatively standard such as gifts, flowers and other merchandise. Many websites are offering same-day flower delivery services as well, easing the lives of the customers. Different types of flowers have different significance, so customers have to pick them wisely when gifting them to their loved ones. Let's discuss some of the flowers and their importance below:
Roses – Vibrant as they are, roses are one of the most gifted varieties in flowers. Different colours signify different emotions. Red roses are for romantic love; white symbolises peace and purity. Pink is for admiration, and yellow is for friendship.
Carnations – Carnations are beautiful, and these too come in different colours. White ones symbolise pure love and good luck; light red ones represent admiration, dark red ones symbolise affection and deep love. Pink carnations have a special meaning as they indicate a mother's love. Carnations make a great gift for occasions like mother's day, teacher's day, etc.
Sunflowers – As bright and cheerful they are, they bring joy to the receiver when gifted. These flowers have a sun-like appearance and signify longevity, loyalty, and adoration. These make perfect gifts for people suffering from illness and complement the 'get well soon' cards. These are also known as 'happy flowers'.
Tulips – Also known as comfort flower, Tulip is a flower that originated from Persia and Turkey. Red Tulips signify true love, making them a perfect flower to gift to their spouse on their birthday or anniversary.
Daisies – Daisies signify innocence and purity. This significance makes these flowers the perfect gift for siblings.
Pansy – This flower's name comes from the French word 'pensie', which means remembrance and thoughtTherefore, these are a perfect gift for someone whom one is meeting after a long time.
Lavender – These are purple coloured vibrant flowers that are known for their unique and soothing fragrance. Lavender is usually associated with healing and is best gifted to someone who is healing from an emotional or physical injury. These flowers signify purity, grace, serenity, caution, devotion and calmness.
Chrysanthemum – These flowers are also known as Mums and hold a special significance in Japanese culture. Many believe that a single petal of this flower, when kept under the wine glass, makes a person's life healthy. It is perfect for gifting to someone who wants to lead a long and healthy life.
Black-Eyed Susan – This is a bright yellow flower that symbolises motivation and encouragement. It's a perfect gift to wish someone good luck.
Daffodil – This is also a yellow flower that symbolises a new beginning in life. It's a perfect gift for someone starting a new job or getting married.
Lily – This is a beautiful white flower that many believe in bringing luck in love and happiness in life. For this very reason, these flowers are popular in wedding decorations.
Whatever the situation may be, there is always a perfect flower for the occasion. In this era of the internet, same-day flower delivery services are quite common, and it has made gifting flowers easy. However, while choosing flowers for gifting, one should also make sure that the receiver is not allergic to pollen. But, most researchers suggest that flowers have many physical and mental health benefits too.
Flowers make the home beautiful and bring positivity to a person's life, so get your favourite flowers today!