Shrinivas Kulkarni And Amol Ghodke's Thoughtful Birthday Gift For Producer Punit Balan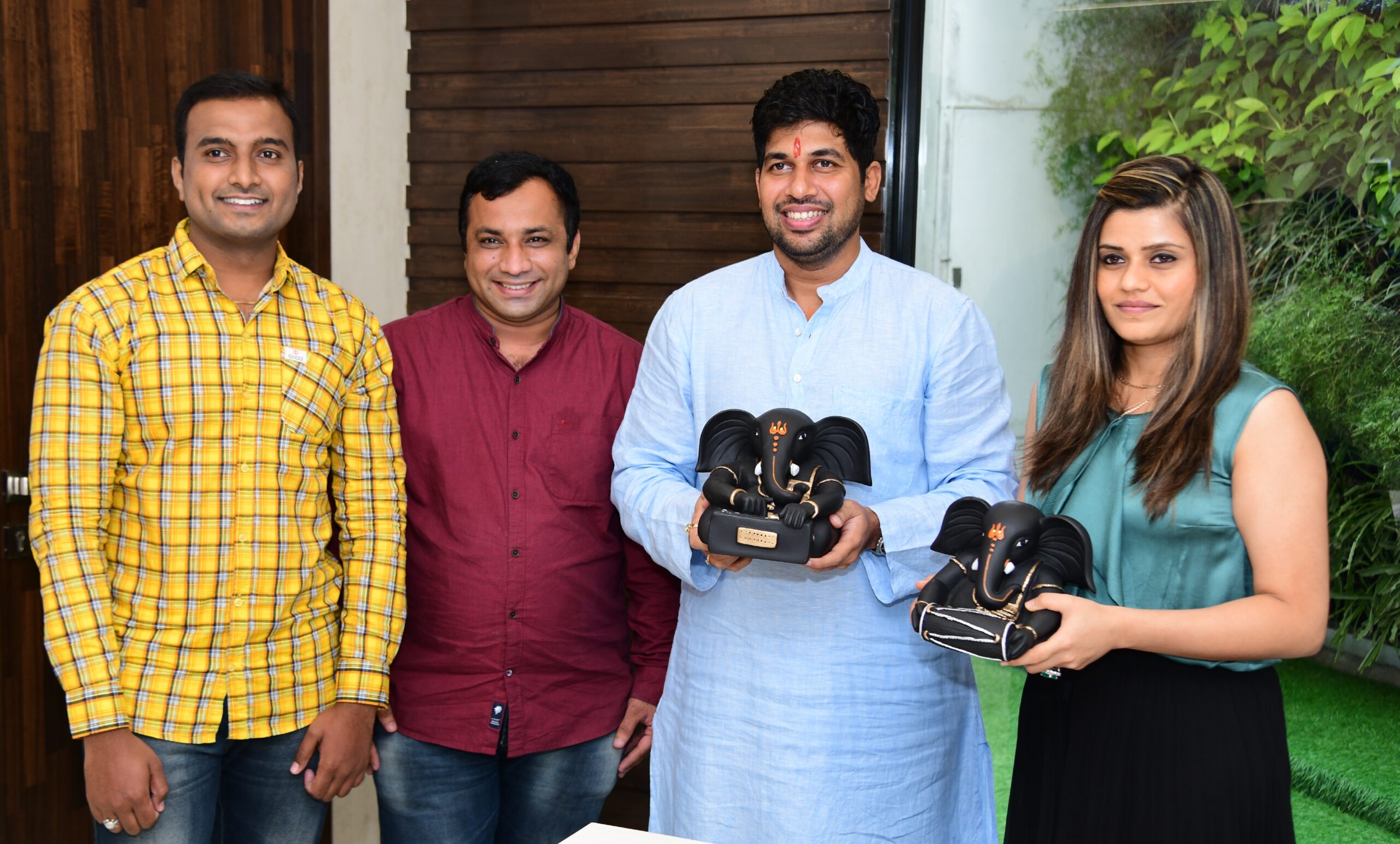 Producer Punit Balan is a well-known name not only in entertainment industry but also in business sector. He has been a great helping hand in all kinds of crisis in recent years. He is always available to help whenever and wherever needed. In a very young age soon after completing his education he has earned his place as a Director of versatile Balan Groups. He has produced a superhit Marathi film Mulshi Pattern. Today he is turning a year older. On this occasion actor-producer Shrinivas Kulkarni and actor Amol Ghodke met him and gave him their best wishes in a form of beautiful Lord Ganesha idol for his birthday, 20th August. They have wished him Happy birthday and congratulated him on his achievements. At that moment Manikchand Oxyrich's chairperson Janhavi Dhariwal was also present.
Shrinivas Kulkarni said about Punit Balan that, "I am happy to have crossed paths with him. I have never seen so down to earth and humble man who has everything, is multitalented but still has his feet on ground. It makes me feel very lucky for have been knowing him for so long and he surely is an inspiration." Amol Ghodke said, "Punit sir has always been a great inspiration to me. His passion and dedication towards his work and his empathy towards the society makes me respect him more". "Punit sir always mentions his mothers teaching in his speeches that when you earn a rupee, give 30 paise as tax to government, keep 40 paise for yourself and use the remaining 30 paise for social work. His this thing inspires us a lot and following this we also try to contribute in social work as much as possible" – Amol and Shrinivas added.
Punit Balan has always been there whenever there was help needed. Whether it be Vadodara floods or Corona Pandemic. During this COVID-19 pandemic he has helped many needy families in all the ways he could. As a festival head of Shrimant Bhausaheb Rangari Trust Pune, he has recently launched an all new way for devotees to participate in this amazing and grand Ganeshotsav as India's first 'Online Cultural festival'. He is a versatile person and a very successful businessman. His social awareness, love and empathy towards society, humbleness and down to earth nature makes him different from all others. We wish him very Happy birthday and best wishes for his future endeavors.