SHIKHA LAYLA – AN INFLUENTIAL 'Creator'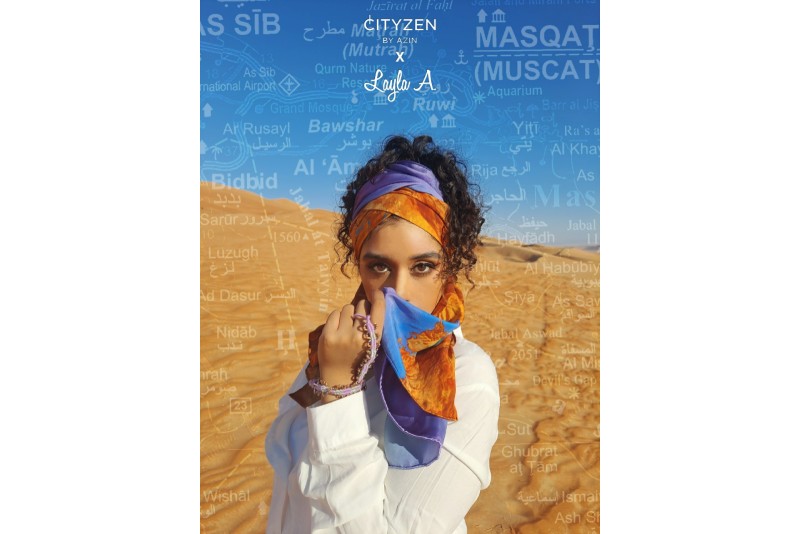 In a world where talent emerges daily, only a few stands out and can live up to the name of "influencer." Being an influencer goes beyond being popular or gaining 100K likes. It is more about being "influential" and relating to a large crowd. Shikha Layla popularly known @beinglayla_a, a fashion and beauty creative content creator and entrepreneur, has indeed enchanted the world with her unique taste in style and her impressive and bold views on beauty.
As a beauty content creator, she has taken over the world with her urban and ethnic styles depicting a mix of several cultures. But what makes Shikha Layla so loved and famous is the vision with which she entered the industry. She set out to empower women, especially those of the middle east, and to break free from the myths and taboos that exist. She has always been a stern believer in "the only constant is change and adaptation," and she has fearlessly been embracing changes around her. She took it upon herself to give women a new perspective on beauty- one that makes them fall in love with themselves rather than hate themselves for their flaws. Taking pride in their insecurities and opening themselves to new styles and change is what Layla is a strong advocate of.
Her work goes beyond creating content and posting on social media. She intends to use her popularity and extensive reach to empower women and help them identify their true potential. Recently including her humanitarian cause "Beyond beauty" that is collecting funds to form "hygiene kits" for underprivileged young girls in Pakistan. These kits will have the necessities a young woman needs to improve her health and self-worth. Shikha Layla has decided to use her highest viewed and reaching reels, the beauty transitions that are very popular on her network to promote this cause, collect the funds to form the kits that will be delivered by Street Children Pakistan Welfare. This is perhaps one of the reasons why Layla takes on every opportunity to give it back to society by hosting several events and speaking at them. She uses her voice to inspire women by using beauty and fashion as a medium to connect. In the past years, she has delivered a TEDx youth speech in Qatar as well as been nominated as a Fashion blogger in the year 2016 by Grazia Qatar. She has successfully hosted events as a MC and was the host for the Mercedes Benz fashion week in Qatar in in the year 2016 and the Ali Kiba concert in 2018 at Muscat. She has also started a business with her husband in 2017, which is an agency that provides services such as organizing events, digital marketing, handling influencer campaigns, content creation, and branding. She is the creative director there. Along with juggling her main stream of income with several passive incomes, she has managed to balance out family life. A new era of women hustlers we would say.
Having established her brand as the woman who empowers other women, Layla is now a top ranked influencer. Her work is recognized and appreciated at large and has been a graceful recipient of several awards such as "Oman's top lifestyle influencer" by Forbes. Having stayed true her vision and been successful in executing her mission is what sets Layla apart from the rest. We can't wait to see what she will be up to next! Follow along the journey @beinglayla_a all over the world wide web.