Samantha Saglibene: "My creativity defines me"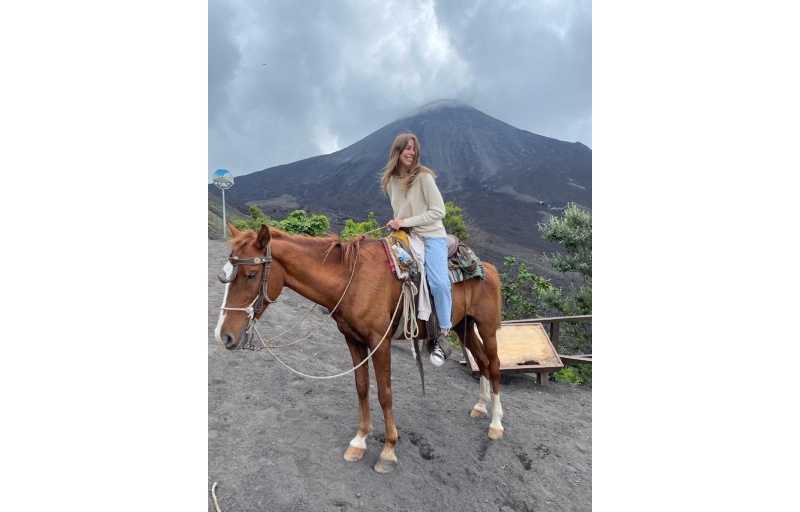 Creativity is one of those lesser appreciated things among our species. Yet, this lack of appreciation hasn't kept us from being creative. Just look around you – every little hand-built detail is testimony to the spirit of creativity bubbling inside each one of us. For social media influencer, travel-fashion blogger, and marketing expert Samantha Saglibene, it's the very definition of life and who she is.
Traveling came naturally to Samantha. And so did writing. Once she realized that the world she inhabits welcomes the two with open arms, she decided to dedicate her energies toward mastering her craft and redefining herself with her creativity. She says, "I am a wanderer at heart. Traveling helps me find my feet, and writing helps me cement the ground underneath it. As a 20-year-old, there's little else I can ask for than to be paid for what I love to do the most. However, even though I had faith in my ability as a writer when I started, it was indeed pretty scary. It's always difficult to put yourself out there. Since I come from a small town, the biggest world I'd ever seen was the one in my mind. Hence, I decided to build a bridge between my inner world and the world out there through my writing. Fortunately, it worked, and now I am a professional blogger, a marketing expert with my podcast, Sammy Talks, where I speak with like-minded individuals expressing their creativity without inhibitions."
Samantha's blog gives an inside view of her lust for life. Her travel stories arouse a lot for all things far away and within reach. Her ability to connect with her readers is winning hearts. She says, "I love to write about traveling, and I always write to be read. This goal has helped me sharpen my observation skills and opened new ways of looking into the world. I have realized that creativity is about two things – how you perceive what you see and how you manifest it. This has broadened my worldview, and I wish it does the same for my readers."
Samantha is just getting started. Here's wishing her good luck on her long journey.