Roy Taylor Joined by CEOs of Flex Watches and DISRUPT Magazine, Famous Podcast hosts Mornings with Neno on "Millionaire Marathon"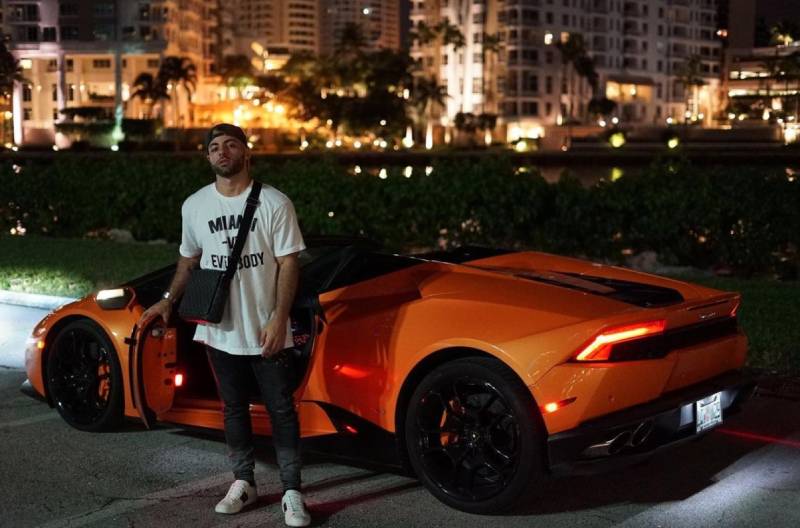 Last Sunday, history was made on Instagram; specifically in the entrepreneurship niche. Here's what went down during the viral broadcast! Serial entrepreneur Roy Taylor (@roytaylor) hosted over 15 business thought leaders and well known social media marketers including, Brian Breach, Josh Madrid, and famous inspodcaster "Mornings with Neno" – who collectively came together to speak to over 3.5k viewers for a 3 hour live broadcast.
The Instagram broadcast dubbed "The Millionaire Marathon" was the first of its kind in terms of both concept and format. The IG live was set up to provide value and guide aspiring millionaires on how to create powerful relationships, find the right mentor, and develop game changing habits centered around elevating their perspectives; mentally, spiritually, and of course… financially. During the course of this live broadcast, more than 3,500 attendees joined from all throughout the world receiving immense value, applicable knowledge, and direct guidance on how to take their business and life to new heights through the Law of Association from multimillionaires themselves.
One attendee, @iamtonydasilva said. "The amount of free game that was shared during these few hours was more valuable than a semester at a university. I couldn't imagine if these were my teachers growing up!" As evident above, the audience was ecstatic and followers loved the powerhouse of speakers dropping value on the live feed.
These are the Top 3 tips we gathered from this broadcast:
Utilize the 33% rule. The 33% rule states that 33% of your time should be spent with mentors (people that challenge you and help you grow), 33% with your peers (those on the same level as you), and 33% with people that you can mentor and guide.
When looking for a mentor, see how you can provide value to them first to distinguish yourself from others only asking.
"If someone is going down the wrong road, he doesn't need motivation to speed him up, what he needs is education to turn him around."
More business thought leaders on the call included, Shye & Aisha – @elitetieracademy, Ali Haseeb @Ali.principles, Kayleigh Jae @kayleigh__jae, and more! The roster of heavy hitters included influencers from multiple industries including marketing, real estate, e-commerce, credit, and many more. Stay tuned for the next live feed!