Reggaeton and a violin? Absolutely, says Martin Looi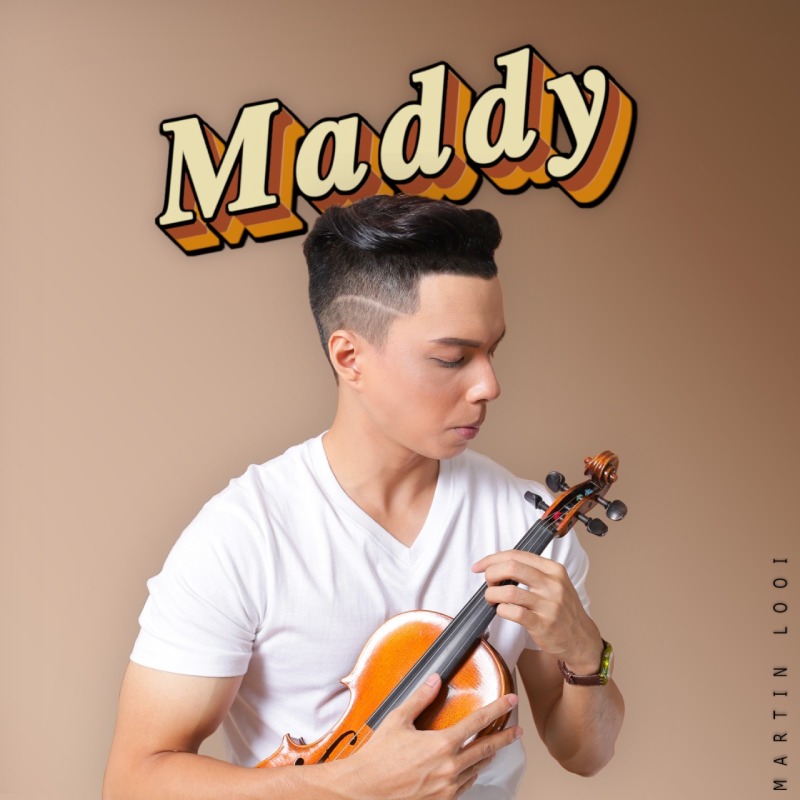 Think of the violin and chances are you'll immediately think of orchestral music, lush string quartets, Bach, that kind of thing.
But the violin has a playful side as well. Cajun music has used the fiddle as part of its dance band set up for almost a hundred years, and Irish folk music's history with the fiddle predates the modern violin by several centuries. The first recorded use of a bowed instrument similar to a violin in Ireland was around the middle of the 12th century.
Martin Looi, a young violinist from Malacca, Malaysia, definitely seems to prefer the playful, dancing violin sound. Graduating from the Australian Institute of Music in Sydney with a Bachelor of Music degree, majoring in audio engineering, he has served his time in symphony and chamber orchestras as well as smaller bands. He has just released his new EP, Maddy, which has five tracks mixing jazz influences with reggaeton, R&B, hip-hop and pop rhythms. He plays an ordinary acoustic violin, but his audio engineering expertise allows him to experiment with software plugins and effects to add a little bit of extra sparkle to his music.
The tunes are generally upbeat and cheerful, with the exception of a cover of Kenny G's Songbird, which is suitably lush and smooth.
The opening track, Getaran Jiwa, is also a cover. The 30s jazz tinged song was originally a hit for P Ramlee, a huge star in Malaysia, Singapore, Indonesia and southern Thailand in the 1960s. It's regarded as a classic in those countries although the sound will certainly be familiar to fans of Django Reinhardt, Stéphane Grappelli and the Quintette du Hot Club de France.
Good Ol' Bounce is thoroughly modern, with nods to both g-funk and R&B. The violin is not quite speaking but definitely expressive. The chorus encourages the listener to think of words to fit the tune, something about 'lost my love', maybe?
Third track Bowin' Bars has the violin playing a Spanish sounding tune, with short, sharp notes and cascades of melody. Driven by a snappy electronic backing track, the violin sings through its full range, including some notes well up in the soprano register.
The penultimate track is the cover of Songbird, the 1980s hit for Kenny G. Looi's violin does a good job of sounding like a soprano saxophone, with just enough added bite to remind listeners that it's stringed rather than a wind instrument.
The final track, Lil Latina, shares a title with a Wes Devine piece, but it's not a cover. It's a joyful tune that closes the EP on an upbeat note.
Martin Looi wants to show the violin as a playful instrument. With this EP, he may well have succeeded in that plan.