R'Bonney Gabriel, Miss USA, takes home the title of Miss Universe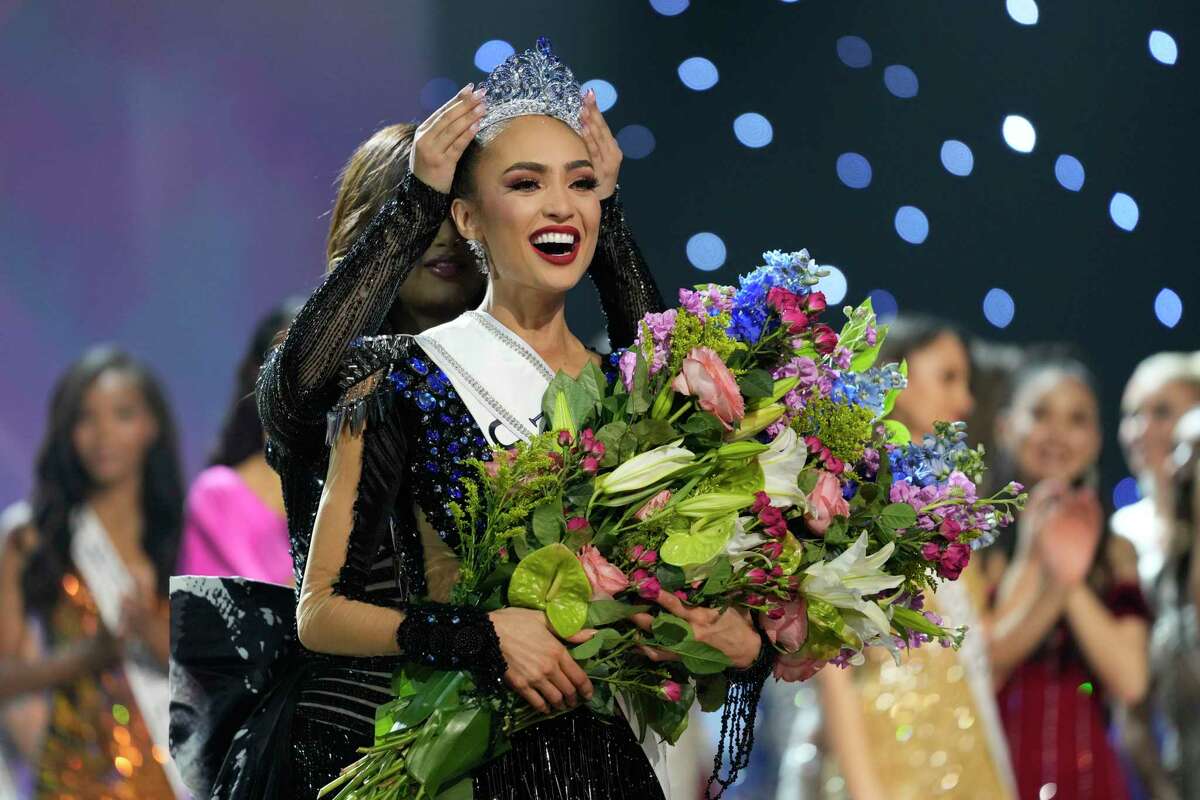 On Saturday night, the international beauty pageant in New Orleans awarded the title of Miss USA to the first Filipino-American contestant.
83 other contestants were defeated by Texas fashion designer, model, and sewing instructor R'Bonney Gabriel.
Gabriel closed her eyes and held hands with Amanda Dudamel, the runner-up Miss Venezuela, during the dramatic announcement of the winner. She then beams when her name is mentioned.
She received a bouquet of flowers, was draped in the winner's sash, and was crowned onstage with a tiara amid thumps.
After allegations that the Miss USA pageant was rigged and the winner was predetermined in October 2022, the Miss Universe Organization suspended Miss Brand Corp., the organizers.
On Oct. 3, R'Bonney Gabriel, Miss Texas, was crowned Miss USA.
Soon after she won, contestants started to say that they thought she had been "preselected" to win the next title.
As she took the stage for the final time, Miss Universe 2021 Harnaaz Sandhu fought back tears and almost fell.
Since winning the crown, she has put on weight and stated in August 2022 that she had received constant social media criticism.
"I was bullied for gaining weight," said the Indian-born beauty queen. "It was kind of uncomfortable and really surprising for me to see how people started having opinions, which should not really matter. It's not about how you look, it's about who you are from inside and how you treat people and what you believe in."
Miss Dominican Republic Andreina Martinez finished in second place in Saturday's competition.
Gabriel was asked how she would work to show that Miss Universe is "an empowering and progressive organization" during the final round of Q&A for the three finalists.
She responded, "I would use it to be a transformational leader," citing her work teaching sewing to victims of domestic violence and human trafficking and using recycled materials in her fashion designs.
"It is so important to invest in others, invest in our community and use your unique talent to make a difference," Gabriel continued. "We all have something special, and when we plant those seeds to other people in our life, we transform them and we use that as a vehicle for change."