Rana Lincoln Das Posted Pictures from his Recent London Trip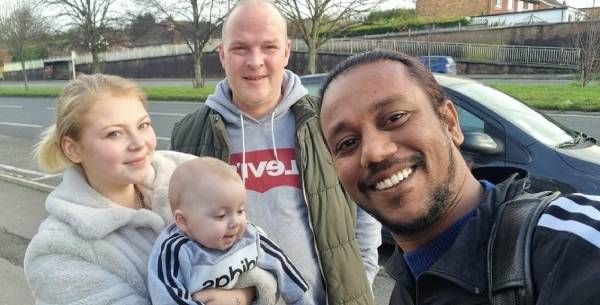 Now a days Many celebrites are enjoying their New year celebration from multiple locations and posting it on the social media handles, in between Rana Lincoln Das has posted some of images from his latest London Trip. Rana has shared few images with his colleagues, Cousins & His Niece.
Rana posted the image with the caption – "Had a great new year eve with my uncle, Cousin and my cute Niece Skyla." Rana also wishes his Fans & Friends from his post. He mensioned – ". Wish you all happy new year 2022".
Rana Lincoln Das was also seen in the news from his recent Award show, where he was the winner of the Show. At the time of Award winning, Rana mensioned his Grandad and tributes his awad to his Grandad Dr David Lincoln. Now, From a long media break Rana seen in a new look and may be he is coming with some new projects.
Biography : Rana Lincoln Das born Oct 5th in West Bengal, He was educated in India and as a schoolboy was picked for his State under 14 cricket team. Unfortunately after only a few games he sustained an injury that stopped this career in its tracks. After his formal education Rana went into the workplace quickly rising to a managerially position.
When his maternal Grandfather came back to live in Goa he joined his grandfather's company, A training and psychotherapy company. By his own hard work he was very soon promoted to the highest post; managing director. The training company has a number of famous film and other VIP clients and Rana worked very well with them. In fact Rana's film and acting career started with a small part in a major film given by a well known Bollywood company. Rana is now in big demand all over India in modelling and acting. He has a large following in social media and is often called to large functions as chief guest. Rana has also given talks to many organisations and aspiring actors. He is always happy to help other people. Rana is now in great demand for his talents as an Actor, Model and Personality.