On his way to making his name prominent in the world of music, make way for T-Jones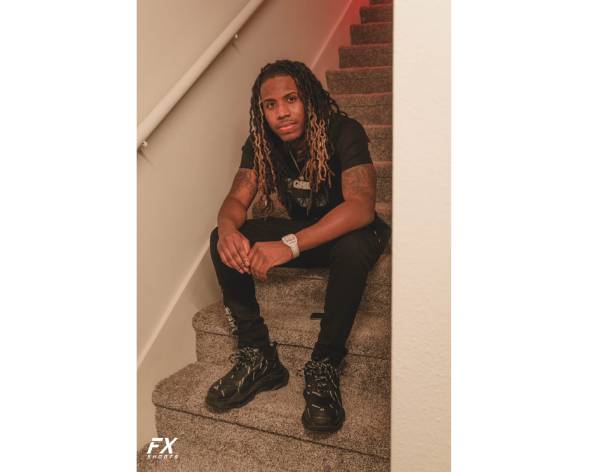 The young musical artist is all about his pure passion and innate skills in music.
Over the years, we have heard a lot about how youngsters from across different industries have been doing great in their respective industries and have been taking their niches to greater levels of success. Especially, the artistic and creative industries like music are those that have given birth to innumerable such talented beings. However, only a few of them have gone ahead in creating a greater presence for themselves and earning massive success as musical artists in the ever-so-competitive music world. We couldn't help but notice the quick rise of one such incredible musical artist named Tyler Jones, aka T-Jones, who has been mastering the art of music to the "T" and has been giving it his all to become a prominent name in the industry.
T-Jones, born on January 23rd, 1996, in Tyler, Texas, the US, today has risen as an American musician. Music is where his heart is, he confesses and recalls how even as a kid, if anything that attracted him the most, it was all things music. He says that music and rap were two things that gave him his peace and joy, and that's when he decided to be a part of the industry to spread this joy among others with his musical talents.
Speaking on his journey, T-Jones says that it wasn't any cakewalk for him, and he had to face too many struggles along his path, including betrayal from his old friends, having no proper resources, and growing up poor. But, he went under the grind, rose from the ashes, and created a success story for himself all by himself.
He is famous for several hit tracks and major features with some of the best hip-hop artists in the industry right now, such as Kevin Gates with his single "Make Them Hate," with over 3 million views on YouTube. T-Jones today is known as the King of East Texas, thanks to his incredible hip-hop and rap style that oozes freshness and uniqueness.
T-Jones is all excited for his new single Mail Box on the way, and this year March, he will be dropping his new mixtape titled "I'm Not Toxic." In June 2022, he will also be releasing the mixtape "Only If You Nu." All his songs so far have helped him make waves in the industry and rise high as a one-of-a-kind musician at a very young age. Some of his songs like In GME, Thooka, 100 Racks, and Down Bad have earned him massive momentum and strengthened his musical craft as a musical artist.
T-Jones is already on his way to becoming a rock star in the coming years and can't wait to serve listeners and music lovers with more of his incredible tracks.