Omio Technologies – Manufacturer of Gold Testing Machine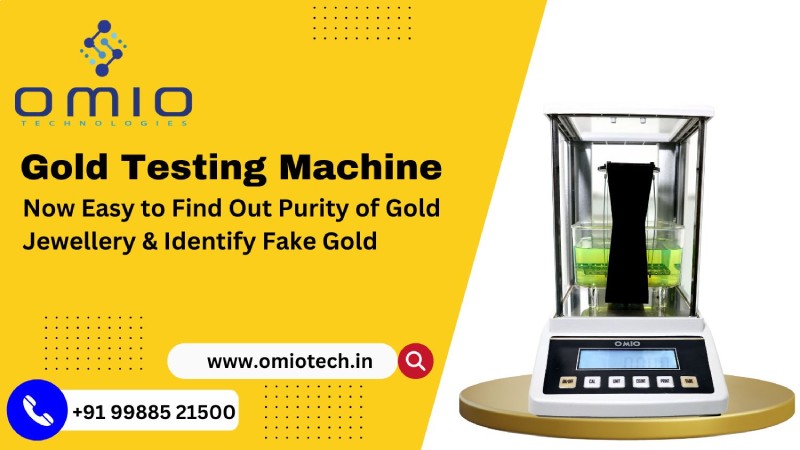 Abhishek Verma, C.E.O. Of Omio Technologies Created a Big Innovation for Jewellery sector by Helping them in Finding the Purity of Gold Jewellery in a Low Investment. The machine which is developed is a Specialized Gold Testing machine which finds out the Purity of Gold Jewellery with the Help of Archimedes Principle.
Omio Technologies, founded in 2016, is situated in the vibrant city of Nabha in the Patiala District of Punjab, India. The visionary behind this venture is Abhishek Verma, a young and ambitious Jeweller who embarked on a journey to achieve remarkable goals and milestones. Today, Omio Technologies stands tall as one of India's foremost companies in the Manufacturing & Trading of Gold Testing machines.
Quality objectives serve as the primary means for companies to translate their Quality Policy into actionable improvement plans. With a focus on meeting Customer Requirements, the Quality Policy aligns with quality objectives. By doing so, it creates a clear path towards improvement. For instance, consider a product manufacturer whose Quality Policy prioritizes meeting customer needs for just-in-time delivery without defects. Their Quality Policy might state: "To deliver products to our customers when they need them, with no defects, every time." Derived from this policy, the company's two Quality Objectives would be to enhance on-time delivery and reduce defective parts sent to customers. The first objective could read: "To improve on-time delivery from 92% to 96% within the next year." The second objective might be: "To reduce field escapes to the customer from 3% to 2% within the next year." Consequently, the improvement attained through these Quality Objectives directly addresses customer needs.
Omio Technologies leverages the power of events and exhibitions to promote and educate Jeweller on avoiding losses from Purchasing Old or Fake Gold-Plated Jewellery from Customers. They actively participate in numerous Exhibitions, including the UBM Show by Informa Market at Pragati Maidan Delhi, GGJS Exhibition Show in Gandhinagar (Gujarat), UGJIS Exhibition Show in Pune (Maharashtra), Patna Jewellery Show, and The Punjab Jewellery Show in Ludhiana. Through customer interactions and building trust, the company achieved a significant milestone by selling 1000 Units across Pan India.
On the Digital frontier, Omio Technologies maintains an active presence on Social Media platforms. Their Facebook page, Omiotech, boasts more than 2300 Likes, while their Youtube channel, OmioTechnologies, has garnered over 1000 Followers and 100000 Views.
Youtube Channel Link: https://youtube.com/@OmioTechnologies