Olesya Leuenberger: Representing Switzerland on the World Stage and Empowering Women in Fashion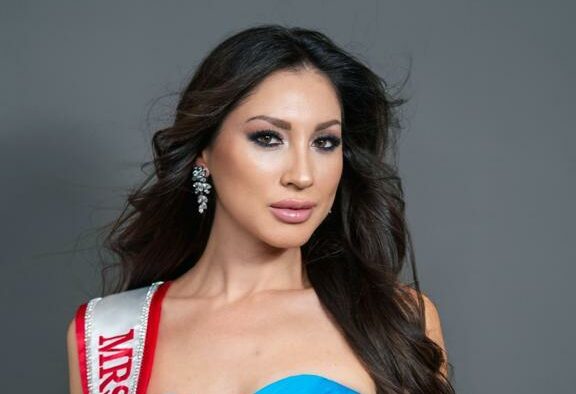 From the outside, modelling appears to be a tremendously exciting profession. Many outsiders believe that it's all about the glitz and glamour and walking the red carpet and runway in the most expensive designer gowns, but there's much more to it than that. Modeling is not one of your side jobs that you may work whenever you want. You must fully commit yourself if you want to succeed as a professional.
Olesya Leuenberger began her career in modelling at the age of 14, when she was full of enthusiasm and energy. She had always dreamed of working in this industry, and she has always made it a point to incorporate fashion into her daily life, following in the footsteps of her mother, who served as her inspiration.
The local newspaper wrote an article on her when she was 15 years old, announcing her official entry into the modelling business. She reflects on her experience as a fashion model as she looks back, now that she is fully immersed in her work, business and family. As she concentrates more on working with businesses that are consistent with her vision and attitude, Olesya has developed her own specialty over time.
Olesya Leuenberger says, "I make my choice for fashion brands based on their social and environmental input. I have a deep respect for companies who prioritizes a responsibility over the profit by making a sustainable clothing."
When questioned about her favourite model, she responds that Natalia Vodianova's work inspires her because of both her incredible modelling career and her philanthropic endeavours. Olesya clearly knows what she's talking about because her decisions are very consistent with her work and looks forward to work with sustainable fashion brands and businesses owned by women. She is a powerful and charismatic personality and wants to empower women.
As of now, Olesya Leuenberger is bracing herself up for the upcoming Mrs World which is scheduled to take place in Las Vegas in December this year and will commence from 10 December. She is representing Switzerland and it's her biggest project till now. Let's hope that she keeps inspiring women around the world and win the title of "Mrs World".
She said, "I am very much excited for this new opportunity and I will make sure to win this title. I would also like to thank my sponsors SlimLab (Switzerland) and Valmont Cosmetics (https://www.lamaisonvalmont.com/ch/en/) for assisting me with my Mrs. World journey responsibilities, I am grateful to my supporting sponsors and hope to make them and my country proud."