Offering personalized fitness coaching and mentorship is Marbella's top fitness coach, Vaughn Cohen.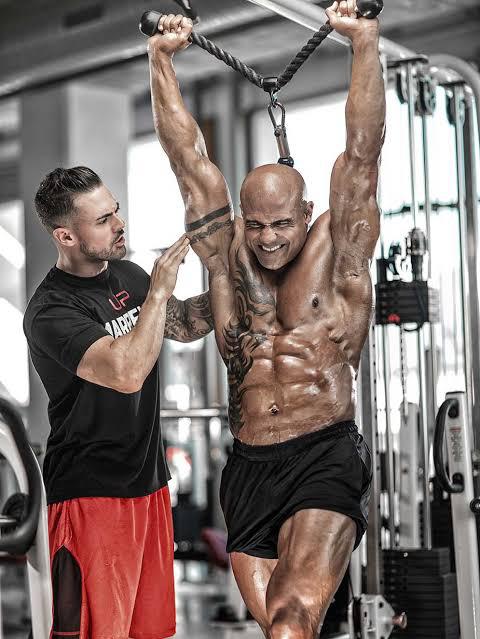 Vaughn Cohen believes that training hard like a beast is not necessary, but taking slow and steady steps towards fitness is what helps people fulfil their fitness dreams.
People may talk a lot about the different products or services they offer and how they are leaders in the industry. However, most of them are only talkers, who have no value to offer people. In a world that is so consumed by early successes, people need to focus on providing value to others, which can help them get nearer their definition of success, believes Vaughn Cohen, who today needs no more introduction in the field of fitness and health. This man showcases every bit of becoming the greatest of all in the near future for his clear visions and ideas about attaining a great physique and a healthy body. The ace coach and trainer from Marbella, Europe, keeps repeating to all his clients that only training hard like a beast may not be that important, but slow and steady steps are necessary for a person to achieve their fitness goals.
Learning from his personal experiences in life, where Vaughn Cohen only believed in building a body like a beast and training hard as he thought that was the only way he could achieve his fitness goals, the leading fitness coach says that when injuries start showing up, people realize they had been doing it all wrong all this while. He doesn't want people to repeat the mistakes he did earlier on and hence, emphasizes more on learning the significance of smart workouts over hard workouts.
He learned the importance of the right form and maintaining the right balance in the body, broadened his perspectives on workouts and took him towards improving his physical and mental well-being. Today, as a fitness coach and trainer, Vaughn Cohen provides personalized training and mentorship for each of his clients, which has further taken him towards exponential success as more and more people are attracted towards his contemporary and smart workouts.
His curated diets, exercises and workouts all stand apart from many other fitness experts in the industry as others train every client with the same workouts, which doesn't provide any fruitful results to them. Vaughn Cohen's astute understanding of each client's fitness needs and demands and his experience in the field has turned him into a massively popular fitness expert from Marbella, Europe.