Nutri4Verve : Nutritionist Shivani Sikri explains which edible oils to favour when you want to lose weight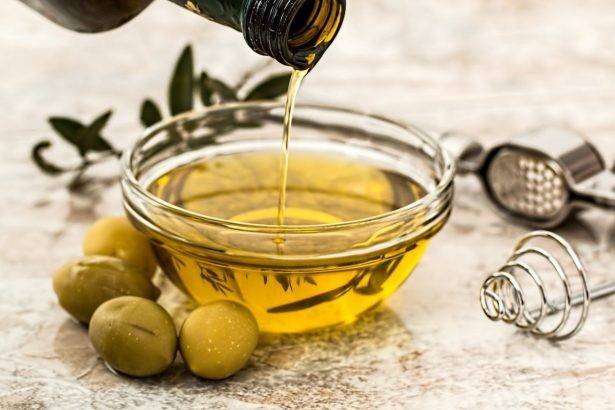 Paradoxical to bet on edible oils when you want to lose weight. But did you know that some of them can help us lose weight? Find out which ones in this Article by Shivani Sikri, Chief Nutritionist & Founder at Nutri4Verve.
The slimming advantage of edible oils is not based on their low caloric intake potential… Indeed, at the risk of disappointing many, there is no edible oil less caloric than the others!
EDIBLE OILS HAVE THE SAME CALORIC INTAKE… BUT THEY HAVE MULTIPLE SLIMMING VIRTUES!
Dietitians hammer it out: no oil is more fatty than the others and conversely, no oil is, in fact, lighter than the others. All are made up of 100% fat & their caloric intake is therefore appreciably similar. Count about 100 calories for a tablespoon.
If some people, engaged in a dietary rebalancing, are tempted to remove said edible oils from their meals, their culinary use (for cooking, creating sauces or dressings) and their nutritional richness make them essential to our diet. !
There is therefore no need to be so radical to achieve your weight loss goals, because some oils are known to have beneficial benefits for maintaining your figure.
Appetite suppressant effect, fight against bad cholesterol, fat-burning properties: which are the preferred edible oils to lose weight?
HERE ARE THE EDIBLE OILS TO CONSUME TO LOSE WEIGHT
The nutritionist hereby notes 5 edible oils that can help you in your losing weight journey.
Among others, she defines olive oil, black seed oil, rapeseed oil, fish oil and finally, coconut oil. All have different but complementary shaping up properties.
Olive oil : for an appetite suppressant
Most famous and popular olive oil has numerous nutritional advantages. as a result, that it is identified to be the top oil for health. Among these strength and benefits, she also find its capability to encourage the feeling of satiety .
Olive oil has a strong satiating power . Scientists explain this appetite suppressant effect by the amount of serotonin produced following the consumption of said olive oil.
Indeed, it is higher in those who consume it than in those who do not.
As you may already know, serotonin is a hormone that helps regulate feelings of fullness .
A scientific study corroborates our comments: during the latter, the researchers observed two different groups of individuals.
The first group had to eat, every day, 500 g of yoghurt flavoured with olive oil; while the second group had to consume the same amount of yogurt, but this time, combined with other fats or oils.
At the end of the three-month study, individuals who had considerably reduced their daily calorie intake were part of the first group.
Black seed oil : to fight against sweet cravings and sport a flat stomach
Black seed oil also has this property: nutrition specialists recognize its ability to limit cravings for sweet snacks .
Naturopaths argues that black seed oil helps to regulate the level of glucose in the blood. Its action is favourable on blood sugar and it can thus regulate the desire to eat sweet foods and therefore snacking.
Black seed oil promotes intestinal transit, reduces bloating and allows anyone who consumes it to have a flat stomach. Indeed, the latter facilitates the motility of the gastrointestinal system , and this has a positive impact on the digestive system.
"The fact that the intestines move more frequently will allow the body to get rid of food waste more easily; waste that can be the cause of stomach bloating ", explains the expert.
Rapeseed and coconut oils : to lose fat from abdomen area
Rapeseed oil and coconut oil have " fat burning " properties . While the effect of the former has been specifically proven for the abdominal area, the effect of the latter is more general.
One of the study's researchers, nutrition expert, explains this fat burning in the following way: "Usually you can't target weight loss in certain areas of the body, but it does. appears that monounsaturated fatty acids specifically target belly fat. "
According to her, it is therefore its content of monounsaturated fatty acids that gives it this "fat-burning power" in the belly.
Fish oil : to fight against "junk food"
Finally, fish oil (like that of cod liver) helps to counteract the bad effects of junk food on our health. Very fatty food, known as "junk food", has harmful repercussions on health. Consuming fish oil could counter these effects.
"it stops the harmful processes triggered in the brain by a diet that is too fatty and too sweet." Explains the dietician in Delhi.
Obviously, Shivani reminds you that it is important to consult your doctor to properly consume the edible oils presented in the article without ever endangering your health. Indeed, some of them (black seed oil, for example) are not recommended for pregnant women, breastfeeding women, and young children.
ABOUT THE AUTHOR
Shivani Sikri is an internationally renowned award-winning Nutritionist having more than a decade of experience. She has transformed thousands of lives from millennials to golden agers. As Chief Nutritionist & Co-founder at Nutri4Verve, Shivani recommends customised Indian versions of International Diets like Keto Diet (Veg/ Non Veg), Intermittent, Paleo and other top international fat loss targeting diets, in addition to well-balanced metabolic and combination based nutritionally rich diets so that the fat loss is easily attainable and everlasting by eating balanced healthy meals and through your home cooked food. Her further forte includes therapeutic diets with emphasis on Diabetes, Thyroid, Cholesterol, PCOD/ PCOS, Post Pregnancy & other Metabolic diseases through Lifestyle Management keeping in mind client's lifestyle, medical /family, genetic history, and personal constraints and preferences. Through Nutri4Verve, Shivani continues to work towards its objectives along with a circle of experts to act as life architects, helping people to restructure their lives, together with working towards the company's motto is, "Eat Healthy Look Great Live Longer!".
Shivani Sikri is the Best Dietician in Delhi, India and will be your friend for life..!
Website : www.nutri4verve.com
For Appointment : +91-8800339577
Download Nutri4Verve APP for IOS | Nutri4Verve APP for ANDROID
Instagram: https://instagram.com/nutri4verve
Facebook : https://facebook.com/nutri4verve