Nic Stella: From Wrestling Mat to Supplement Entrepreneur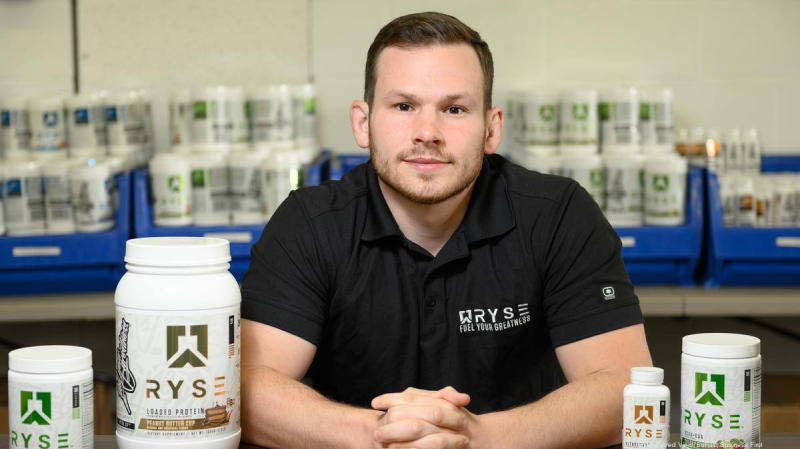 At the age of 33, Nic Stella has emerged as a multifaceted entrepreneur, leaving his mark on the worlds of fitness and supplements. Before establishing himself as a prominent figure in the supplement industry, Nic embarked on a journey filled with entrepreneurial ventures and unexpected turns.
Nic's initial foray into the business world was marked by the founding and successful sale of a fitness jewelry company known as Fit Life. Yet, it was his subsequent venture into the supplement industry that would define his career and inspire many.
Initially, Nic and his Fit Life team envisioned seamlessly blending fitness jewelry with premium dietary products. However, their ambitions were thwarted when they discovered that someone else held the copyright to the Fit Life name, preventing them from realizing this unique fusion.
Throughout his entrepreneurial journey, Nic Stella has remained committed to providing top-tier products. This unwavering commitment is driven by a powerful "why" — his wife and children. His desire to offer the best to his family fuels his dedication to delivering high-quality supplements to consumers.
Nic's path to the supplement industry began during his college years, where he was a dedicated wrestler. It was in the world of collegiate wrestling that he first encountered dietary supplements, discovering their role in optimizing athletic performance and overall well-being.
The Genesis of Ryse Supplements
The inception of Ryse Supplements occurred just days before Black Friday in November 2017. Armed with only two flavors of Pre-Workout, BCAA + EAAs, and capsule products, Nic and his team embarked on a journey in an exceedingly competitive industry. Within a few short months, Ryse expanded into its second warehouse in Frisco, Texas, marking the launch of the highly-anticipated RYSE Loaded Protein, featuring two flavors.
Global Expansion and Market Penetration
Ryse didn't confine itself to the United States. The brand rapidly expanded its footprint, gaining massive distribution in Europe, Australia, South Africa, and numerous domestic stores. Notably, their loaded protein found its way into every GNC outlet nationwide. In 2019, the introduction of the Pink Blast Pre-Workout added diversity to their pre-workout lineup.
Project: Blackout and Beyond
In 2019, Project: Blackout was launched, targeting the "hardcore" lifting community with nitrate and high-stimulant pre-workouts, along with non-stim pump products. Ryse briefly called Buffalo, NY, home before returning to Dallas, TX.
The year 2019 also saw the introduction of the fruity crunch flavor to the Loaded Protein SKU. Ryse initiated its "RYSE to Greatness" ambassador program, attracting over 25,000 participants worldwide. The brand had ambitious plans, aiming to enter 25 new countries by year-end, alongside the release of their non-carbonated Ready-to-Drink (RTD) products.
Innovations and Unwavering Loyalty
Innovation has been a hallmark of Ryse's journey. The introduction of Pump Caps offered a convenient on-the-go pre-workout option. Despite global disruptions, Ryse's customers remained loyal, and the brand emerged as a symbol of strength and progress during challenging times.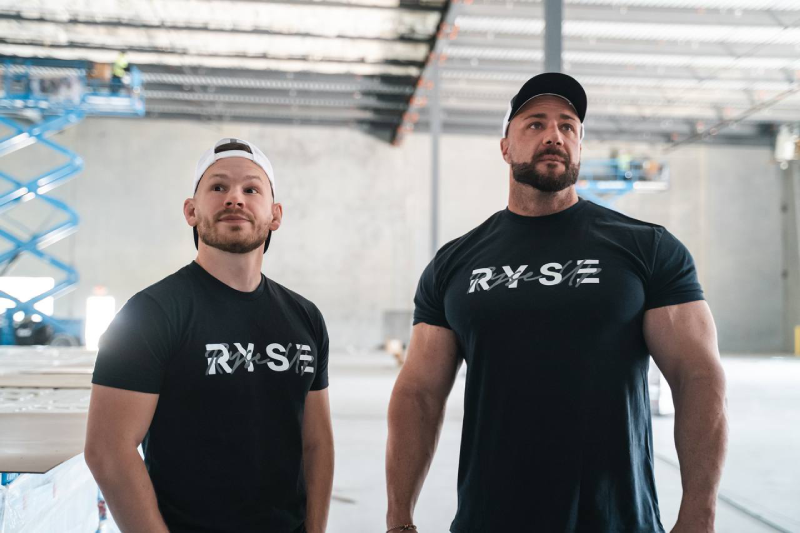 A Year of Milestones (2021)
In 2021, Ryse continued its upward trajectory with several significant developments. Noel Deyzel joined as the face of Ryse Supplements, spearheading the brand's presence on new social media platforms. The elite team of athletes grew, with over 20 new signings.
Pump Caps evolved with a more advanced formula known as Pump Cap Max. The brand unveiled its first licensed pre-workout in June, featuring the popular Sunny-D™ flavor. Retail expansion was also on the agenda, with Ryse becoming the top-selling brand at all Vitamin Shoppes.
Expansion and Recognition
October brought the launch of the second licensed pre-workout, Loaded Pre Ring-Pop® in cherry flavor, followed by the highly sought-after Godzilla Pre-Workout on Black Friday. Ryse's crowning achievement came in December when they won the Stacked 3d Protein Wars, triumphing over iconic brands and claiming the coveted trophy.
A Year of Focus and Growth
The year 2021 was marked by a laser focus on growth. Ryse expanded its product line with a wide array of flavors and formulas, securing retail domination. Notably, they launched their largest assortment in Walmart, featuring licensed proteins and pre-workouts.
RYSE Fuel and Nationwide Expansion
RYSE Fuel, the brand's canned energy drink, began making waves with wins at Clash of the Cans and widespread distribution in chains like Buc-ees, QT, and CircleK. Ryse continued to expand its reach with iconic licenses such as Skippy Loaded Protein and Country Time™ Pre-Workout.
A New Headquarters for a Bright Future
To accommodate this phenomenal growth, Ryse moved into its new 80,000 square foot headquarters in Prosper, Texas, solidifying its position as a rising star in the world of supplements.
As Ryse Supplements continues to rise to greatness, it remains a testament to dedication, innovation, and unwavering commitment to its customers and the fitness community. With each new product and milestone, Ryse is shaping the future of the supplement industry.