New information about the Titanic's pace of decomposition is revealed in the video.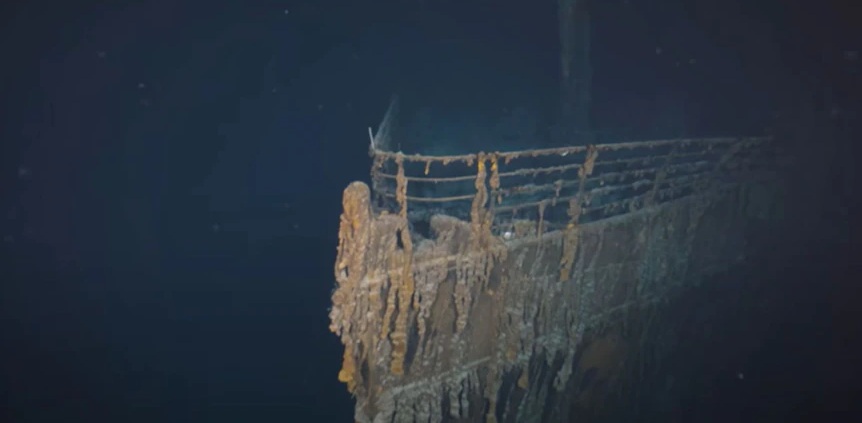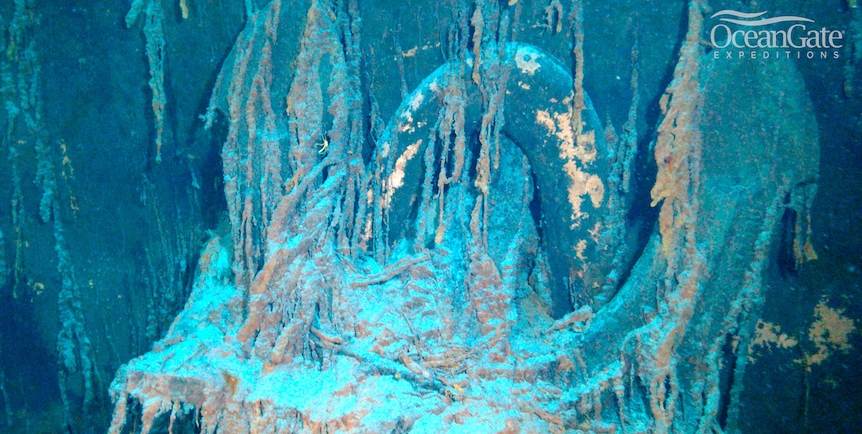 Scientists are attempting to quantify the rate of disintegration of the 110-year-old Titanic shipwreck using new, high-resolution photos.
The business behind the mission to take the pictures, OceanGate Expeditions, released the film of the Titanic and said it was the "first of its type."
According to OceanGate Expeditions' and Titanic expert Rory Golden, who has made numerous dives and spent decades researching the wreck, the video reveals the hull of the submerged ship as well as "some brand-new elements."
He claimed in a news release that he had never noticed the name of the anchor manufacturer, Noah Hingley & Sons Ltd.
It's fascinating that, after all these years, we might have found a new detail that wasn't as visible with earlier camera technologies.
In 1985, a Titanic wreckage was discovered close to Newfoundland. Since its disastrous inaugural voyage in April 1912, the ship has been submerged 3,800 metres beneath the ocean's surface.
Early on in the new footage of the disaster, you can see the crane that was used to lower the massive 15-ton anchor remaining on the deck and the now-collapsed shackle that was formerly fastened to the main mast.
The movie also reveals the famed Titanic bow, the port side anchor, hull number one, and a massive anchor chain, each of whose links weights close to 91 kilos.
In comparison to what they witnessed during last year's mission, the team of scientists and maritime archaeologists claimed to have already noticed "slight alterations in specific places of the wreck," with some of the Titanic's rail line disintegrating and slipping away from the ship.
The footage is expected to help determine the Titanic's rate of decay as future expeditions capture new footage that can be compared year after year.
More than 2,000 passengers and crew were on the Titanic for its maiden voyage, but only 706 survived the sinking.
The ocean liner only had lifeboats for 1,178 people.