Mocemsa: A Global Perfume Brand Where Perfume Aesthetic and Fragrance Go Hand In Hand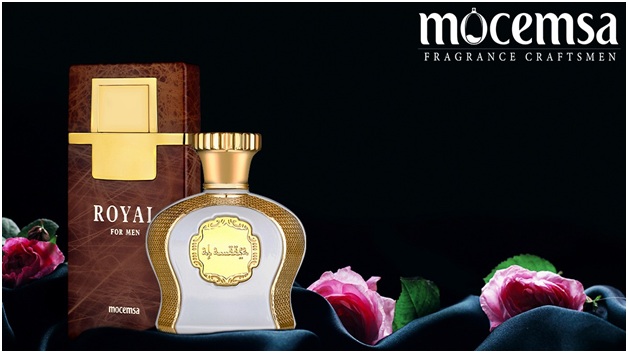 Perfume for women is an essential must-have when we talk about the composition of the female universe, and now, a fragrance for men is essential for males as well. Smelling good and fresh should be a top priority for the masses, as the person who smells good is perceived as more attractive automatically. 
However, did you know that perfume aesthetic, for instance, how you brand the perfume or the bottle you choose to fill it in, makes a lot of difference in driving your customers to buy your assets? Well, it's a fact that there is a lot more than the fragrance oil that goes into the making of a perfume – perfume art and aesthetic.
In the same direction, it will be very fascinating to learn about the best-selling global perfume brand, Mocemsa which works towards pleasing all your senses in addition to arousing your sense of smell. Cofounded by Mr Pulkit Malhotra and MrPaarth Malhotra, Mocemsa perfumes and its sister brand, oh that Natural belongs to the parent company, Mocemsa Care. To elaborate, Oh that Natural has some of the most unique natural products to its name like the odor neutralizer spray, lip scrub and fabric spray to name a few.
Diving Deeper into Perfume Aesthetics WithMocemsa Perfumes
As a Spanish brand serving globally, Mocemsa is one of the widely used and appreciated globally in the fragrance industry. It conforms to IFRA standards that are followed by all of the leading fragrance brands worldwide. The brand does not only focus on the perfume fragrances but also concentrates on the perfume aesthetic. With a mission "to make specialized rare fragrances, luxury perfumes accessible to Indian men and women and create a niche of its own," Mocemsa has introduced its latest campaign, which mainly focuses on the naturally fragrant lands of India. And, the aim is to delight and confidently leave behind a sweet trail of satisfaction. Even after a successful journey globally, their main focus is to pave through the heart of Indians, through the blend of natural fragrances in a luxurious way.
Considering aesthetics is mandatory, at Mocemsa high-quality luxurious perfumes are blended to facilitate both men and women with their signature scents. All of the perfume bottles are sourced from Italy and the outer packaging of products gets procured from both Germany and Italy. Further, the handpicked perfume bottles and alluring packaging used are handcrafted, with the intent to provide a unique experience to the customer.
Global Success With India At Heart
The mission and vision of Mocemsa are to become one of the most appreciated luxury perfume brands in India, with the use of advanced blending techniques that bring about sought-after innovation to the fragrance industry. Also, the brand believes in providing rare perfume blends to help these experiential treasured fragrances. With a belief that all should avail the best of quality perfumes priced appropriately, they focus on designing and developing the products with the same level of quality as one would get in a top duty-free brand.
Connecting International Offerings With Indian Preferences
Well, the idea to provide the most intoxicating fragrances to the world is of Mr Pulkit Malhotra, Head Perfumer at Mocemsa, who is a graduate from the prestigious Grasse Institute of Perfumery, Grasse, France. And, there he was taught by master perfumer Mr Max Gavarry, who is the creator of Amber by Prada. Pulkit sees every scent as an expression of the human personality and through his god-gifted skills, he is capturing the most captivating scents from all around the world in man-made bottles. He is commendable when it comes to recognising the scents that will be loved by Indians. He is the perfect man to connect international offerings and Indian preferences.
Talking about his passion for perfumes and his work, Mr Pulkit explains, "My passion for perfume developed at a very young age and I was lucky enough to get trained at a world-renowned perfumery institute. The years of passion and perseverance made me learn the art of perfume creation. I could have easily opted to work for international brands after I became an expert in the fragrance making process but I chose to create a brand co-owned with Paarth and work for my people in India. I have put my best efforts into inventing Mocemsa perfumes and I am sure they will be your cherished possession."