Mitrashankar – The Accidental YouTuber who is wining hearts galore!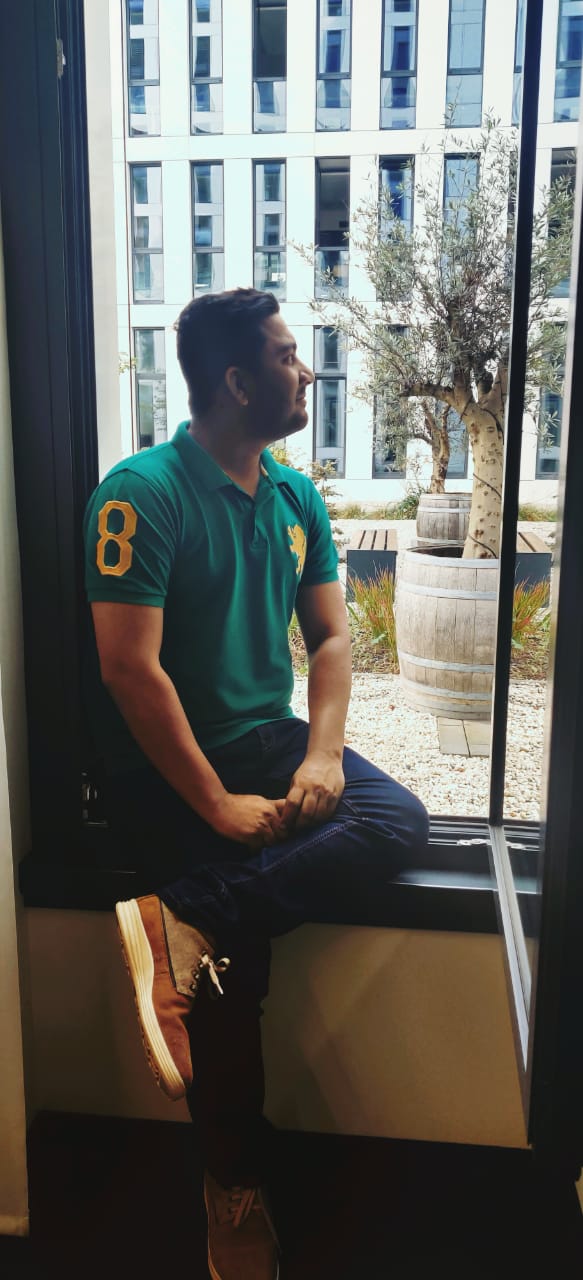 Expect the unexpected! That's' life for you isn't it. Today we bring the story of Mitrashankar Biswas for whom the Pandemic was just an opportunity to pursue his passion and hobby. Hailing from Silchar, Assam, he had made Delhi NCR his second home for more than 15 years now. Currently working as an Analytics Manager in a one of the biggest digital business transformation company, his day-to-day life was mostly involved in office work, long travelling hours and spending whatever little time left in the day with his family. And that's when COVID struck big time. When the entire world was in frenzy and adjusting to the new normal of 'working from home', he saw this an opportunity to pursue his childhood hobby and dreams.
When we caught up with him, in his own words he said, "Music was always dear to my life. My father was a professional Radio singer in his heydays so Music was always around. However, as you know – life happens – and with that we have to take decisions, which enable us to stand on our feet rather than pursue dreams. When the organization I work for announced work from home, suddenly I had 5-6 hours of additional time on my hand daily, as I did not need to travel office anymore from Ghaziabad to Gurgaon." That is when he turned to music again and with constant 'pushing' from the family finally opened up his YouTube channel despite having a really busy professional career.
Merely 6 months have passed since he took that plunge and he is raking up some serious numbers on the popular video sharing platform. With almost 13,000 subscribers and 3 Million Views on the channel, he is slowly but surely creating a solid fan base and climbing up the popularity charts. When asked he played down the hype saying "I am just lucky that people are listening to me, taking out time from their busy schedule and watching my videos. Never even thought in my wildest dreams that I will reach these numbers. It's all surreal, the unconditional love and support I have received, especially when I have never been trained on music or a professional"
Trained or untrained one cannot ignore the talent this person possesses. Our team also found out that he posts a new video every week come what may and does it all by himself. No camera operator, no video editors, no PR team – all by himself. "When I started it was a hobby, now it has become a sort of addiction – a good one at that, so I am enjoying this little phase". Another interesting snippet we got is that he responds to each comment that he receives. "That's the least I can do for my supporters" is the response we got when asked about this mammoth time consuming task.
Recently, a female Bollywood singer Asees Kaur commented on his video, which surely meant that he is starting to be noticed in the bigger circles. Although when asked he denied any aspirations to be in the mainstream and said that whatever love and 'fame' he is getting from YouTube that's more than what he had expected and his happy to just keep singing and spread smile. Well mainstream or not, one thing which is sure to happen is that he will straightway touch the chords of your heart with his music and his down to earth demeanor. Here's wishing him all the luck and requesting all our reader to "Tune in With Mitra"!!
YouTube Channel Name – Mitrashankar (http://www.youtube.com/c/MitrashankarBiswas)
Instagram Handle – https://www.instagram.com/tune_in_wid_mitra/
Facebook Page: https://www.facebook.com/MusicMitra