Mitch Aguiar has conquered distinct areas with tremendous success and is still raring to go ahead with full force.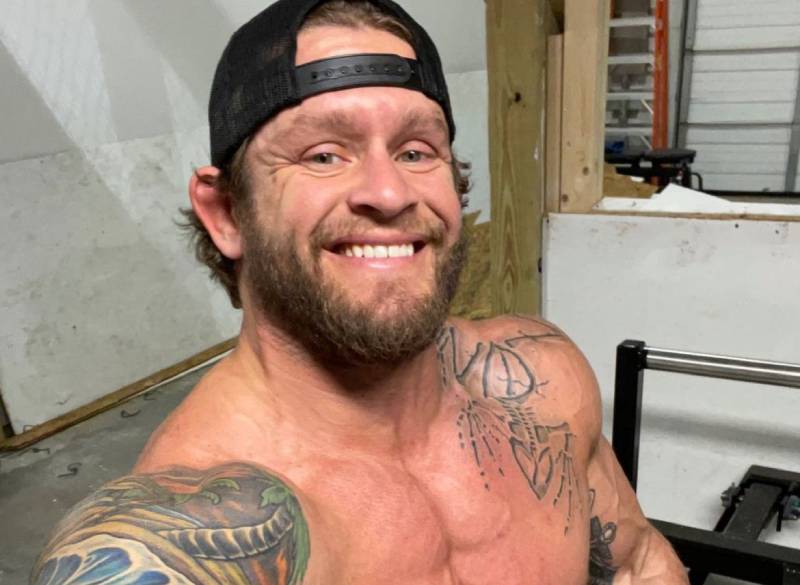 He is a leading entrepreneur who also happens to be a Navy SEAL veteran, podcaster, motivational speaker and an MMA fighter.
Mitch Aguiar is a known name in the world of entrepreneurship as he heads his company MASF (Mitch Aguiar Smashin' Frog) Supplements, which has grown into a full-fledged apparel line alongwith accessories and supplements. It's surprising to know that Mitch has been carrying on his entrepreneurial career simultaneously while handling his other profession as an MMA fighter, which is quite impressive. That's not all, he is also a podcaster and a motivational speaker whose work has been widely acclaimed.
Mitch has always been a go-getter, and no amounts of challenges discouraged him from going ahead and pursuing his dreams and things he was passionate about. His story is a solid proof of how an individual can conquer distinct areas with much ease if they are determined and focussed towards their goals. Being a 10-year Navy SEAL veteran and a successful entrepreneur, podcaster, motivational speaker and MMA fighter, all at one time is indeed a tough task, which Mitch has made look easy.
Mitch recalls how even during his early days he was looking out for challenges that would help build his confidence by overcoming them. He joined the Navy with the same thought, graduating from BUDs Class 273 in 2008, getting himself placed in the SEAL Team 10 in 2009. He was stationed in Afghanistan in 2011 for 11 months and then to Europe for 6 months, where he faced the gravest of situations and emerged as a winner in all. Mitch says that one should always utilize their spare time and put it to good use, and that's what he did by training and competing in Jiujitsu and Mixed Martial Arts, resulting in him winning several awards.
In March 2017, he established his company MASF (Mitch Aguiar Smashin' Frog) Supplements, which has grown into a global brand today owing to his hard work and skills. In 2020 Mitch founded his charity Adopt A Cop BJJ, a 501(C)3 that allows police officers anywhere in the United States to attend any Brazilian Jiujitsu Academy of their choice and learn Brazilian Jiujitsu free of charge till they reach the rank of blue belt. In 2021, Mitch also launched his podcast (The Violent Hippie Podcast) where he shares his thoughts alongwith a team of eminent panelists who share the dais with him.
Mitch also travels across the US participating in charity events, speaking to businesses, students, athletes and veterans to share his "Mindset is Everything" philosophy.
To know more about Mitch and his company, visit www.masfsupplements.com. Also follow him on Instagram @the_mitch_show.