Miss universe Harnaaz Kaur Sandhu shared indian culture with miss Universe followers and worldwide in Designer Dream Collection Saree by Anjali Phougat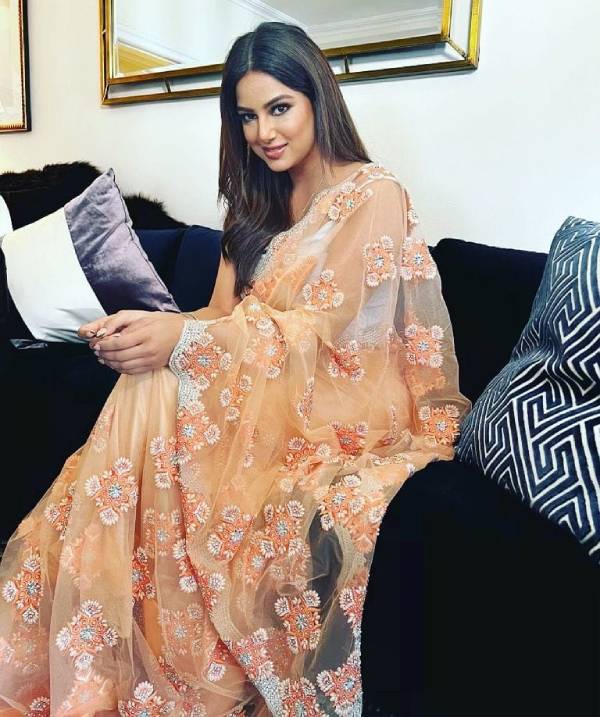 CEO and founder of Designer Dream Collection Anjali Phougat has been making waves everywhere with her unique sense of fashion and this time it was none other than Miss Universe 2021 Harnaaz Kaur Sandhu who was left impressed with her work.
Recently, Anjali's turned into a visionary for Harnaaz's first saree look for her homecoming video and she impressed one and all with the outcome. Harnaaz looked radiant in the Designer Dream Collection saree which was designed by Anjali. The most special about the attire was that Miss Universe picked her favourite peach colour for the saree. The saree was embellished with silver lace with pearl detailing which made it all the more stunning.
DDC is the first Indian saree/clothing brand that was picked for Miss Universe homecoming preparation video for her. In fact, Harnaaz and her team chose DDC as first USA based Indian designer for jewelry for cause based concert. She decided to wear designer dream collection butterfly rings to match her other jewelry and outfit looks by other designers styled by Emma Pritchard. This was her first concert ever with Love Rocks NY and it was a benefit concert to raise donations to aid their humanitarian support for the people of Ukraine.
Harnaz and Miss Universe handle, both pages tagged Designerdreamcollection
The saree was designed on the basis of Harnaaz's unique and elegant style. Given that the diva is representing India on a global level, her saree was created with a modern style that combined the traditional elements of saree with a contemporary look.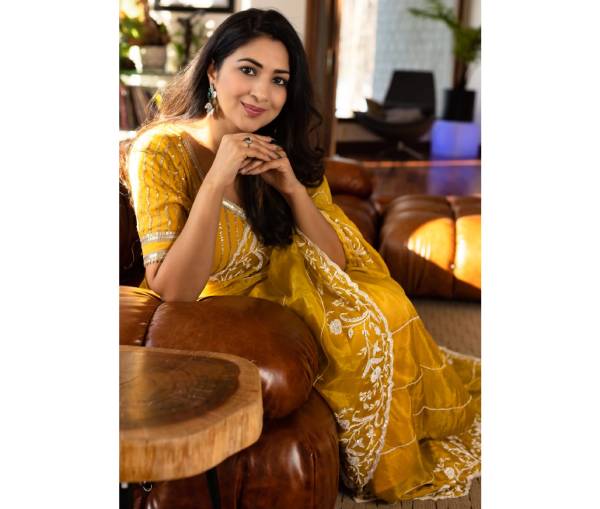 According to Anjali, "It was an absolute honour to create this look for Harnaaz as it is her first saree appearance for her homecoming preparation video to talk about indian culture and saree as indian traditional garment and She shared her culture with miss Universe followers worldwide!
I am incredibly proud of her for bringing the Miss Universe crown home after 21 long years."
As an Indian woman living in the USA, Anjali understood what Harnaaz was looking for in her saree look. For Indian folks around the world, a saree is not an attire but a piece of identity and culture. The two of them certainly worked wonders together to create an inspirational look that truly made a mark.
https://www.instagram.com/reel/CbGwlgBDKjP/?utm_medium=copy_link