Meet Manoj Sharma – The Man with Multiple Talents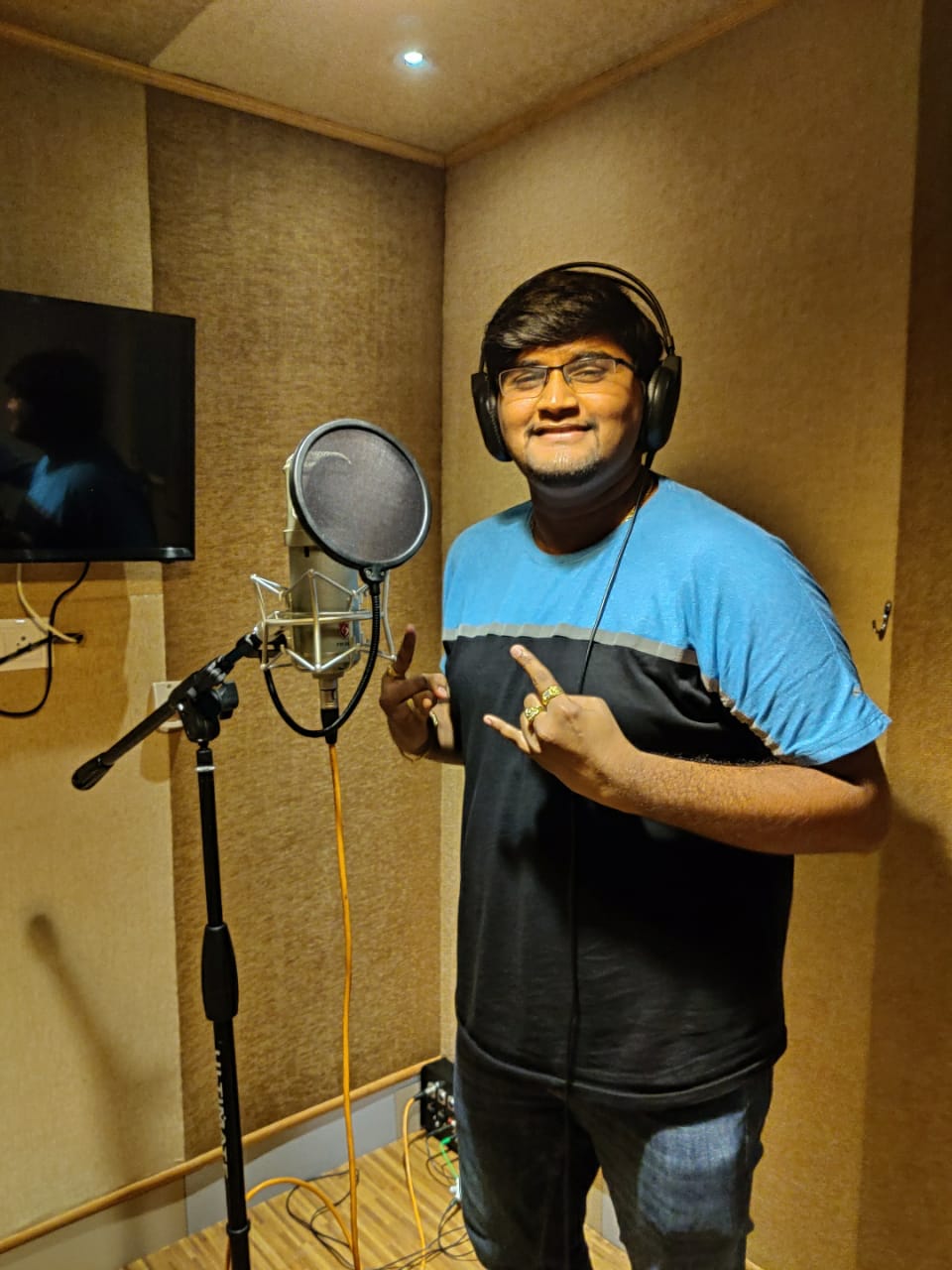 Born to Ms. Lakshmi C S and Mr. Srinivas S R on the 4th of March, 1996 in the renowned city of Bhadravathi in Karnataka, Manoj Sharma also happens to be a distant relative of versatile actress Pandari Bhai of the yesteryears. A prominent personality in the cine industry whose voice is enjoyed by both the generation gone by and the current generation, and whose contribution to the music industry is abundant. He is a resident of Channarayapatna in Hassan. While he considers his mother to be his first Guru, he is also proud of his ever supportive father. Basically Manoj Sharma is pursuing his passion in music. He has been trained in classical music by Vidwan K R Venkatesh and also by Smt. Savithri Manjunath. He has trained under Mr.Pramod for light music.
The youngest voice over artist of VIACOM 18 Colors Channel, trained under Srinivas Prasad and Badekilla Pradeep, he has lent his voice to various budding and established personalities through this channel. Having received lot of support from Mr.Keerthi and Ms.Hamsa who are his senior colleagues in Colors Channel makes him remember these personalities for a life time. He is also ever grateful to Mr.Prashanth Naik of Colour Kannada Cinema for his continued support. It's surprising to know that he has recorded for IVRS (Interactive Voice Response System) in 28 Indian languages and has dubbed for a major project of Discovery Channel – Emission Impossible, which was telecast on August 15, 2020.
He is a final year student in medicine and therefore the society can witness a lot of contributions from him to the medical fraternity in the years to come. He considers his Principal Dr. Prasanna Narasimha Rao as his backbone. He has been a chief guest in various programmes in several leading medical colleges
as well as engineering colleges.
A State Rank holder in Karnatic Music under the classical music category he has been bestowed with Kala Sourabha, Kalaaniketana as well as Gaana Anarghya titles.
He is also a skilled artisan and a runner up of South Indian Temple Jewellery designing contest. He is the main voice during the "Aarti" in the world's biggest Hindu Temple "Akshardham".
He has performed with all the leading musicians of the State viz. Hamsalekha, Rajesh Krishnan, Archana Udupa, Vijay Prakash, Arjun Janya, Armaan Malik, and Jogi Sunita. At the international level, he has his solo music performances in Egypt, Singapore, Qatar, Dubai and Abu Dhabi.
He is currently working for Chakravarthi's Sulibele's Kampu audio book app. He was the finalist in Radio City Super Singer Season – 9, he has sung for the movie "Robert" and also for the yet-to-be released "Turthu Nirgamana". He has sung in eight Indian languages and his debut movie was Manoratha. Ever since he has worked in more than 150 Kannada movies including Kirik Party, The Villain, KGF – Chapter 1 and many more. This apart, he has worked for brands like Nissan, Josh, Wysh etc. and rendered back vocals for Dabangg – 3. He is also entrusted with managing and handling social media content for more than three hundred celebrities.
With such Omni presence he can be rightly termed a gem.