Meet Adam El Sebaey, the 18-year-old Successful Entrepreneur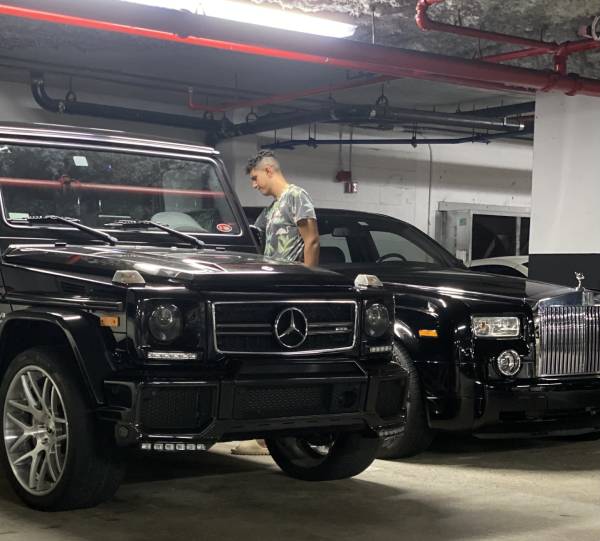 Adam El Sebaey, the 18-year-old entrepreneur from Orlando, Florida, is hogging the limelight these days for all the right reasons. He has certainly carved a niche for himself as a young entrepreneurial prodigy.
Adam El Sebaey has been widely featured in various news publications and online news portals from across the globe.
He has made several successful investments in various ventures and is just moments away from signing a global franchise deal with the Dubai-headquartered Al-Sultan Sweets. With this collaboration, Adam El Sebaey is set to become the world's youngest franchise partner.
Not just El Sebaey, even the Al-Sultan Sweets owner, is equally excited about their collaboration. El Sebaey has been entrusted with the job of growing the business and popularity of the same across Qatar.
"I have lots of projects in the pipeline but launching the Al-Sultan Sweets is my top priority. I'm thrilled and excited to soon be a part of the start up in their franchising network. I've never imagined that my life would be like this. I grew up in a suburban city on the outskirt of Washington DC. I was always passionate about doing innovative work. My first successful entrepreneurial venture came in the form of my association with TRICKZ, an emerging music artist. I worked with him as a music manager, and there's been no looking back since then," Adam El Sebaey claimed.
Soon, El Sebaey got the opportunity to co-manage other artists and he successfully managed each of them despite his young age and no previous experience in a relevant field.
However, he faced disappointment when his online e-commerce clothing business hadn't performed well. Adam El Sebaey moved to other business verticals and joined hands with Dominic Schimizzi, his professional business partner.
Adam El Sebaey is also working closely with Trickz, a multi-talented music artist who's also making a big name for himself for his creative music and composition. El Sebaey has been successfully monitoring Trickz and the result is in front of all of us, with 2 successful music videos and many hit songs that are currently out on his platform.
"I believe it's just the beginning. I have a lot of things to do in my life—both on the personal and professional front. I am everyday trying to better myself and I know I still have a lot to learn and accept, but I'm working on it everyday. I can still remember the time when people didn't take me seriously and believe in my abilities. I worked very hard to earn respect. I started meeting new people and sharing my ideas with them. Some believed in them, but also some ignored the same," Adam El Sebaey said.
Let be gone be bygone. Today, Adam El Sebaey needs no introduction. He doesn't even need to share his ideas with others. As more and more people are joining hands with him for his outstanding business ideas and innovative business strategies.
He advises budding entrepreneurs to treat life like a game. "There's no reason to keep reminding yourself of your previous mistakes, but don't forget to extract the lesson that comes from the mistakes you made. No matter the situation with which you go through, keep inspiring yourself all the time. If you can do that successfully, then you can motivate others as well.
Adam El Sebaey believes he'll achieve a lot of things in the near future. He also wishes to build a real estate empire and become a real estate mogul.
If you want to keep a tab about the young entrepreneur's latest announcements and updates, follow him on his official Instagram profile here.
Follow his Journey on Instagram