Lecha Khouri: The Widely Popular Car Show Host and Car Collector in Australia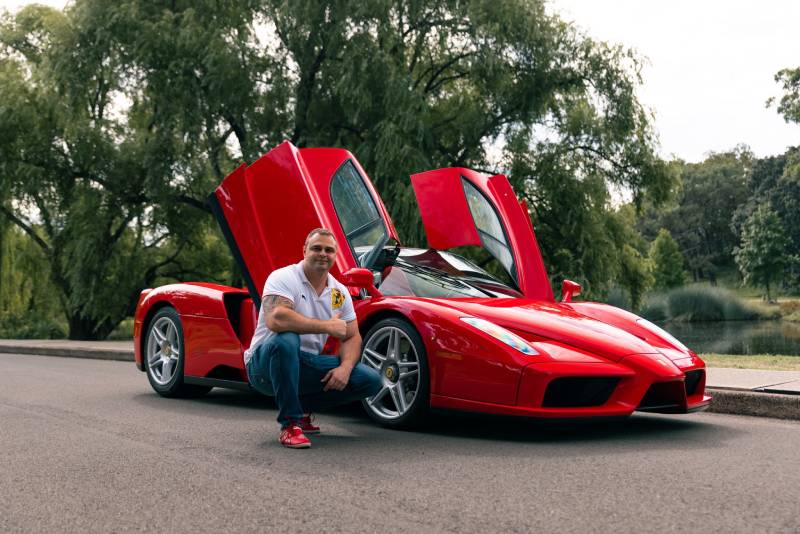 Lecha Khouri is an internationally recognized car show host, businessman and car collector who has amassed a huge audience by delivering the experience and adventure of supercars through the screen.
Lecha Khouri's show Supercar Advocates of which he is the founder and host is a car review show where Lecha and his crew buy and drive exclusive supercars around the world. Viewers of the show describe it as "adventurous" and "adrenaline inducing for car enthusiasts." Popularly known as Lee, Lecha Khouri's passion is cars.
He has a car collection that consists of some of the world's most magnificent supercars and hypercars. His first supercar was a pre-owned Ferrari 360 which he got at 21 years of age after working really hard. Since then, there has been absolutely no looking back for Lecha Khouri. Today, his collection consists of restored classics and modern supercars like the marque Ferrari, a couple of Porsche 911's, Lamborghini, Bentley, a single Maserati and his forever favourite, the Ferrari F40. Lee is known to source his cars locally and from abroad as well. He also trades and sells some of the cars to move on and add newer ones in his collection. Recently, Lecha Khouri acquired some hypercars like the LaFerrari, McLaren P1, Porsche 918 Spyder, McLaren Senna XP and many others. As of now, Lecha has a total of 54 high end special cars. He is constantly growing his collection and focusing on adding rare hypercars and classics to it.
As a businessman, Lecha Khouri is also the founder and CEO of the Fenlan Group, a large privately owned company that diversifies into various industries like real estate, property development and investment. Talking about his work, Lecha says, "There is a lot of effort and travel involved but I don't really mind it. I have a lot of responsibility towards the company and I am committed towards bearing it with utmost sincerity. Keeping myself engaged towards a goal while juggling my passion alongside has almost become my nature."
Additionally, Lecha Khouri is a comic collector and loves CGC graded comics like X-Men #1, Amazing Spider-Man #1, Iron Man #1 and Wolverine #1.
With more than 550,000 followers and fans across social media platforms like Instagram, Facebook and YouTube, Lecha Khouri has made his name in the car collection scene of not just Australia but also the world. Follow him on these platforms for great content.