Learn How Rawalty Looks To Increase His Impact In The Dancehall Space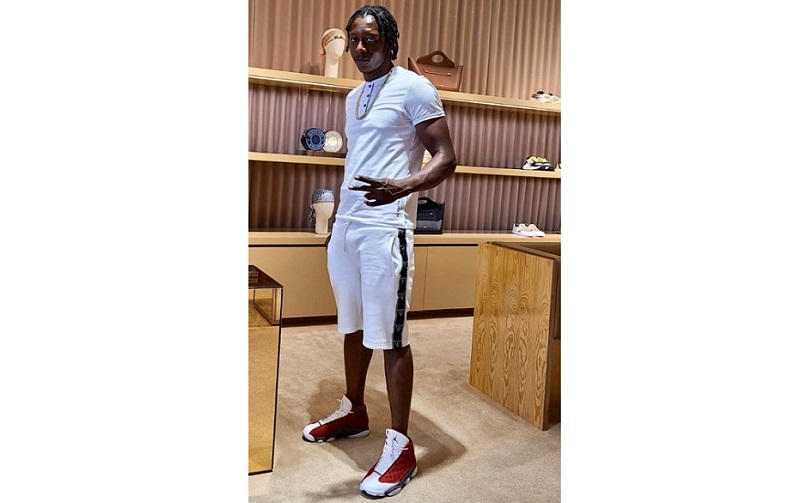 There is no doubt that the caliber of music talent present in dancehall music today is top-notch. The dancehall music scene is currently filled with young talents who are looking to fill in the shoes of the dancehall legends before them.
One artist who is making an impact in the dancehall music space is Rawalty. The music sensation has penetrated the dancehall music industry, and despite the fierce competition, he continues to make a name for himself. The superstar is a perfect example of hard work and dedication. He devoted his time, talent, and resources to the game, and it is finally paying off.
"My journey into Dancehall has been a blessed one. I was able to reinvent my image and create a type of music that impacts the way I see things around me. Also, music has given me the privilege to shed light on the day to day struggles of the people in general," Rawalty says.
IMPACTING AN EVOLVING INDUSTRY
Tritely, the dancehall industry today is evolving and growing at a much faster pace. This can be attributed to the emergence of new talents in the industry, who are taking the sound to a higher level. The dancehall sound is reaching more parts of the world, and a lot of people are beginning to appreciate reggae sounds. Rawalty said:
"To me, Dancehall has evolved. All thanks to the new talent added to the roster over the years. I would even say that it has reached a greater height than before. Dancehall has managed to expand the sound to reach all areas of music."
Just as this growth is happening, fans and music lovers are highly demanding more music. Their appetite for music continues to grow, and Rawalty is set to dish out more music to his fans. He looks to bring in a new and dynamic wave of music that people will appreciate even more.
"By giving the fans a type of music filled with substance and meaning, I feel I could continue to usher in the new wave for Dancehall while I base my fundamental views by picking off from where the legends before me stopped. The aim is to take the bar to a next level.," He says.
Rawalty will continue to make an impact in the dancehall industry and grow his musical success flowing from the constant support he is getting from his team. He looks to utilize more opportunities to appear on the main stage and push more music with wonderful visuals. Through this, Rawalty will be able to share his talent even more, and everything will fall into gear.
So far, the success is motivating Rawalty to do more. He is inspired to keep pushing because of his natural love for music and the type of energy it brings. When asked what keeps him motivated, he said:
"My family and the natural love for music keeps me going. This is something that I wanted to do my whole life and I am excited by the type of vibe I am getting from it."