Learn about Orest Sota's strategy that has helped him expand his reach in the construction world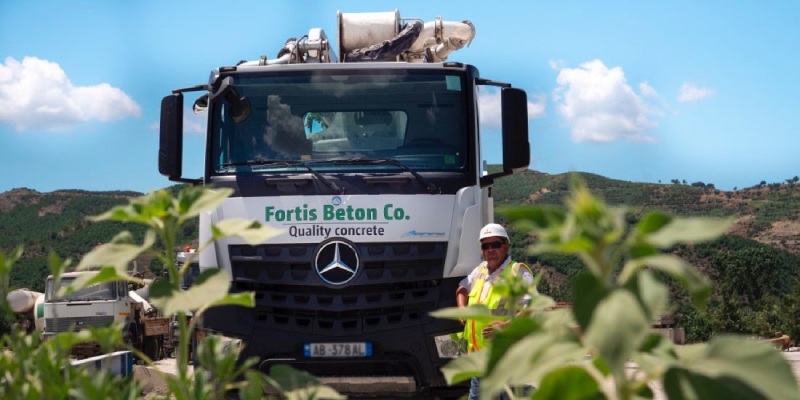 The Fortis Group was created by Orest Sota, the CEO and founder of the business. He used his business management skills, which he learned while attending Kingston University in London, United Kingdom, and was inspired by his family to start a construction company because of the high need for high-quality concrete.
He started supplying products of the highest caliber after many years of hard effort and experience. The business began operations in 2004 and thereafter successfully conducted its operations in both Albania and the bordering nations.
The company's goal has been to produce eleven different types of materials, including primers, gypsum-based products, cement products, tile and metallax adhesives, intermediate fillers, waterproofing products, ready-made repair mixtures, paint products, raw materials, flooring products, and products for the facade.
The business opened its doors in Albania. Once it had gained production dominance, it rose to become the top supplier of concrete and inert material in the entire nation. This resulted in a significant expansion, which in turn helped other surrounding countries experience growth. The Fortis Group is in a position to offer all projects in which they are involved the highest level of security thanks to the support of a group of professional specialists from within and outside the nation.
The Fortis Group is still at the top of its game today. It has invited several Sanye University students as guests to learn about the complete production process of the plant as part of its education programs. Students were able to learn and experience the process of many production sectors, such as laboratory installations and administrative capacities, with the help and direction of the company. The guests received gifts as a way of capping off their visit to the company, giving them the chance to leave with more than simply information—instead, they may have immersed themselves in the sector.
The company's goal in the near future will be to manage a more competitive market. In their five-year plan, they want to increase their construction business and their global operations.
Their goal is to improve management practices, including developing a system based on risk analysis and building connections with consumers and other interested parties that are built on mutual trust, in order to lead the market. In order to minimize the negative effects that material manufacturing has on the environment and public health, the most crucial objective will be to improve their technology and, as a result, their production system. They are aware that if they succeed in fulfilling all of their objectives, they will not only be the top construction firm in Albania but also in many other nations that choose to trust and believe in them.